Course Description
Certificate in Applied Management (Human Services)
Please Note: Next commencement Autumn 2021. However, individual modules may be taken sooner on a continuing professional development basis. eg. Cert in Managing Service Quality which commences March 1st, 2021.
The Certificate in Applied Management (Human Services) is a one-year professional development programme created for people working in the human services, community and non-profit sector.  It will:
Develop your understanding of the management skills required to deliver quality services in the sector
Provide you with the tools needed to supervise, lead and manage a team
Help you understand the statutory and regulatory environment in which you operate
Satisfy the management qualification requirements set out in the HIQA Standards
Sector Specific
The course is exclusively aimed at people working in human services, community and nonprofit organisations. It was put together by people with extensive first-line experience who fully understand the sector and the problems that come with attempting to balance work, life and learning when you work in it.
Student Centred
The course is designed to accommodate the pressures and responsibilities that you face. Its mixture of workshops, tutorials and online learning will allow you balance your work, life and college commitments. Remember; our active learning community (made up of students, tutors and learning support staff) is always there to support you as you learn.
Relevant
We work in partnership with over 220 organisations from the human services and non-profit sector. Together we ensure that the Certificate in Applied Management always reflects the:
Current regulatory and public policy environment
Challenges driving the sector, and
Contemporary best practices for managing them
Course Content:
The course is made up of six modules.
1. Management, Professional Development and Ethics
2. Key Management Skills: Teamwork, Leadership & Communications
3. Essential Employment Law
4. Budget Management
5. Managing Service Quality and Safeguarding
6. Managing for Regulation and Inspection
For an idea of the course schedule and timings, view the provisional course calendar for the November 2020 commencement by clicking on the link:
Please note: All workshops will be held online during COVID-19 restrictions.
How to Apply
Applications for this course are accepted through the college online application centre. To apply for the course, you will need to:
Satisfy the entry requirements for the programme
Provide a range of documents to support your application
Submit a personal statement explaining why you want to apply
How You Learn
The course uses a 'blended' approach. Each module combines online learning, tutorials (telephone, online, virtual) and face to face workshops (online during Covid restrictions). Learning materials are explicitly designed to accommodate the pressures that come with trying to balance work, life and learning. They make it possible to build study time around your work schedule.
Regular online tutorials will expand your knowledge of the topic and answer any questions you have as you study. Each one-day seminar focuses on how the module topic is impacting the sector, will deepen your understanding of the subject matter and help you apply it in your working practice.
Underpinning all of this is our learning community. This is made up of tutors who have extensive first-line experience, learning support staff who understand the human challenges people face when attending college and our students who are defined by their commitment to supporting each other. We believe this creates a learning experience that is unique to the OTC, one that meets the requirements of people who work in our sector and improves the quality of service our users receive.
This is known as the OTC Supported Open Learning Model. You can read more about it here.
Submit your application on our Online Application Centre.
---
| | |
| --- | --- |
| Course Code | 6H15631 |
| College Name | Open Training College |
| Course Category | Business, Management Skills |
| Course Type | Blended Learning - Mix of Classroom & Online |
| Course Qualification | Level 6 Advanced Certificate |
| Course Location | Dublin, Ireland |
| Location Postcode | Dublin 14 |
| Course Start Date | 4th January 2021 |
| Course End Date | 22nd August 2021 |
| Course Fee | 2280 plus application fee of 95 |
| Course Duration | One Year |
| Course Times | The next course commences Autumn, 2021 Deadline for Applications: June 30th, 2021 Informal Online Interviews/Information Session for Applicants: To be decided Course commences online: Monday, Date to be decided First Online Workshop: Monday, Date to be decided Final Assignment Submission Date: Sunday, Date to be decided Individual modules from the course may be available sooner on a Continuing Professional Development (CPD) basis - please contact the College. |
| Awarding Body | QQI |
| Title of Awarding | Certificate in Applied Management (Human Services) |
| Entry Requirements | Applicants must be 23 years at time of application OR have successfully completed the Leaving Certificate/QQI/FETAC Level 5 Certificate. Applicants are expected to be currently working in the human services, community or not for profit sector and need to be able to apply their learning to an appropriate work setting. International applicants must provide appropriate documentary evidence of proficiency in English (i.e. IELTS 6.0). |
| Career Path | The OTC management programmes offer students a direct route progression route from Certificate to a BA degree: Learners who have successfully completed this course can progress to the Higher Certificate in Applied Management (Human Services), a Major Award at Level 6 (NFQ), subject to meeting entry requirements. |
Course Provider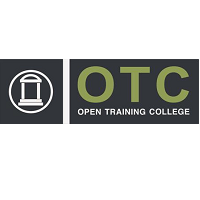 Prospect Hall, Willowfield Park, Goatstown, Dublin , D14 P9E4, Goatstown, Dublin, Republic of Ireland
Make Enquiry
Please insert your contact details and any additional information you require and we will forward your request to Open Training College.
Map
Open Training College
Prospect Hall, Willowfield Park, Goatstown, Dublin , D14 P9E4, Goatstown, Dublin, Republic of Ireland