Breda Stack is Ireland's leading decluttering expert and founder of Declutter Therapy and The Declutter Therapist and a regular contributor to TV, radio and print media. She is also creator of The Declutter Academy online Professional Training Certification and an online Decluttering Seminar for organisations. 
Breda brings a wealth of skills and experience into her profession, including a B.A. Degree in Media and Communication and a Higher Diploma in I.T. Systems Analysis alongside a range of personal and professional development courses including Interior Design and Architecture, Life and Business Coaching, Reiki Mastership, Neuro-Linguistic Programming, Project Management, Style Consultancy and Training.
In 2010 Breda set up Declutter Therapy. "I felt there was no template around for a more "holistic" approach to decluttering – beyond the practicalities of organising, storage solutions or what was in fashion – that I believed people could really benefit from, so in a sense this obstacle gave me a blank slate, and that was a good thing."
In 2016 Breda founded The Declutter Academy certified professional training. "I had people from around the world who were coming across my work and who wanted me to show them how to create similar services. I was really passionate about sharing everything I'd learned about decluttering – through my own experiences and from working with clients – and packaging all the decluttering information, tools and techniques that I'd developed that I believed necessary for best-practice professional decluttering and avoiding all the pitfalls of this kind of business." 
"These days most of my work is supporting my The Declutter Academy professional students achieving their certification. I also spend time writing decluttering tips and guidelines for my websites and the media, running my yearly International Declutter Day and creating decluttering courses. I have a Declutter Therapy Ultimate Wardrobe Decluttering Experience book as well as different levels of online Decluttering Programmes to support people in any corner of the world, wherever they are at in their personal or professional decluttering. I have also recently created a Decluttering Seminar for groups and organisations."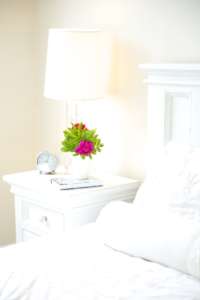 Breda believes that Declutter Therapy changes lives in many ways. "What I've noticed over the years is that people benefit very differently from it. "Freedom" and "peace of mind" are words I hear a lot, along with positive changes in career, relationships, lifestyle and finances as well as increased personal confidence, focus, creativity, calmness, happiness, clarity, decisiveness – the list goes on."
The Decluttering Seminar is proving very popular with organisations seeking to improve wellbeing. Breda has been involved in a lot in community and corporate wellness programmes over the years and the type of organisations who do her Decluttering Seminar "are particularly interested in the link between Mental Health and Decluttering and have a focus on wellbeing in their group, and they want flexible online solutions that can work around their teams' varied schedules."
The students who do The Declutter Academy are seeking to or have tried to work professionally in decluttering. "They are aware of the often complex and sensitive nature of decluttering and they want to specialise in the crucial emotional aspect of the process to ensure lasting results for their clients. They are also interested in learning to use decluttering as a personal development tool for whole-life transformation, beyond physical possessions and living spaces."
Learn more about The Declutter Academy – Certified Professional Training Online OR Decluttering Seminar – Group Training Online.