Course Description
Diploma in Traumatology and PTSD course
This PTSD course aims to provide students with an understanding of the theory and treatment of trauma and PTSD related symptoms. It presents historical and emerging research and theory related to trauma and PTSD, with a focus on clinical treatment and practical responses to symptoms.
Students will explore a range of theoretical frameworks for understanding trauma, and what factors influence recovery and post-traumatic growth. Complex-PTSD will also be explored and the emerging literature around this concept will be explored. Therapeutic interventions will be discussed using empirical research and evidence-based practice. A practical clinically-focused account of cases and clinical experience of working with severely traumatised individuals will also form part of the programme. This course is suitable for; social workers, psychotherapists, psychologists, psychiatrists, GPs, nurses, Gardai, emergency responders, teachers, and anyone whose job brings them into contact with individuals dealing with trauma and PTSD. For existing practitioners, this programme will provide a basis for developing skills used in responding to traumatic presentations.
---
Course Provider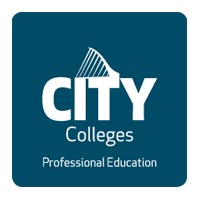 Wicklow House, 84-88 South Great George's Street, Dublin, Republic of Ireland
Make Enquiry
Please insert your contact details and any additional information you require and we will forward your request to City Colleges.