Course Description
AAT Accounting Pathway Program
Fast track your accounting career with The Career Academy. This Program is unique to The Career Academy and specifically designed for those working or who have worked in an entry through to intermediate level accounting role, who wish to gain a formal qualification and recognition of their experience. AAT is the world's leading professional body for accounting technicians, with over 140,000 members. Your membership gives your clients the confidence that you meet AAT's renowned international standards.
Certificate in Accounting
Comprises 13 modules:
Accounting and Bookkeeping Fundamentals
General Journal
General Ledger & the Trial Balance
Depreciation
Accruals and Prepayments
Financial Statements
Fundamentals of VAT
Fundamentals of Income Tax
Accounting with Xero
Accounting with Sage and Quickbooks
Budgeting, Forecasting and Cashflow Management
Financial Statement Analysis
Accounting using Microsoft Excel
AAT Professional Diploma in Accounting
Comprises the following modules:
ABKI341 – Accounting & Business Prior Knowledge Quiz
Accounting with Excel
CITG137 – Accounting using Microsoft Excel
Accounting Principles
ABKI203 – Accounting and Business
ABKI143 – Determining Profit
ABKI126 – Issues in Income Determination & Asset Valuation
Advanced Accounting Principles
ABKI124 – Tracking Cash & Controlling Assets
ABKI149 – Internal Decision Making
ABKI109 – Analysing Financial Reports
ABKI224 – Financial Reporting Framework
Management Accounting
ABKI137 – Cost Classification
ABKI138 – Costing Methods
ABKI303 – Product & Process Costing
ABKI305 – Standard Costs & Variance Analysis
Advanced Management Accounting
ABKI304 – Activity Based Costing
ABKI121 – Budgeting & CVP Analysis
ABKI167 – Performance Management & Measurement
ABKI306 – Inventory Management & Planning
ABKG176 – Management Accounting: Budgeting
ABKG180 – Management Accounting: Decision and Control
Taxation
ABKI151 – Fundamentals of Income Tax
ABKI133 – Fundamentals of VAT
ABKI218 – Depreciation
Accounting Practices
ABKI154 – SPFR Framework For For-Profit Entities Part 1
ABKI173 – SPFR Framework For For-Profit Entities Part 2
ABKI112 – SPFR Framework For For-Profit Entities Part 3
ABKI110 – Verification, Completeness & Justification
ABKG181 – Financial Statements of Limited Companies
ABKG184 – Accounting Systems & Controls
Auditing
ABKG187 – External Auditing
---
| | |
| --- | --- |
| College Name | Career Academy |
| Course Category | Accountancy, Business |
| Course Type | Online Learning |
| Course Qualification | Professional Qualification |
| Course Location | Dublin, Ireland |
| Location Postcode | Dublin 2 |
| Course Fee | €1,250 or only €25 per week on an interest free payment plan. |
| Course Duration | Duration: Approximately 300 hours. Learn at your own pace, but ideally complete one module per week. |
| Course Times | You will have access to this course for up to 12 months until you complete. |
| Title of Awarding | AAT Accounting Pathway Program |
Course Provider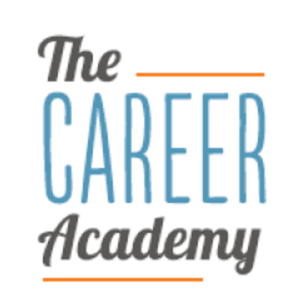 Suite 1208, 77 Sir John Rogerson's Quay, Dublin, Ireland
Make Enquiry
Please insert your contact details and any additional information you require and we will forward your request to Career Academy.
Map
Career Academy
Suite 1208, 77 Sir John Rogerson's Quay, Dublin, Ireland