Course Description
Training & Development – QQI Level 6 Special Purpose Award
The purpose of this QQI Training and Development – Special Purpose Award (6S3372) is to develop an understanding of the methodologies and processes available to approach Training Needs Identifications and Design. We will do this by equipping you with the knowledge, skill and competence to identify training and development needs. You will achieve this based on specific goals, within an organisations and or at an individual level and go on to Design, Plan and Implement a training schedule.  You will explore the scope of training delivery and development design to meet those needs.
You will learn the concepts and theories of delivery and evaluation and understand how this is applied to ensure effectiveness of a training session. We will explore the legislation associated with ensuring equality and fairness for all trainees regardless of their ethnic background or disability. you will develop skills at evaluation models, approaches, techniques and tools as well as a range of training aids. We will teach how to approach the provision of constructive feedback to participants as well as specialised training delivery and evaluation skills. Finally you will review the training evaluation process.
This QQI level 6 Special Purpose Award is a combination of two QQI module awards:
QQI Level 6 Training Delivery and Evaluation (Train the Trainer) – 6N3325.
&
QQI Level 6 Training Needs Identification and Design – 6N3326.
---
Leopardstown, Dublin, Ireland
| | |
| --- | --- |
| Course Code | 6S3372 |
| College Name | The Open College |
| Course Category | Adult Training and Development, Education |
| Course Type | Online Learning |
| Course Qualification | Special Purpose Award / Certificate |
| Course Location | Leopardstown, Dublin, Ireland |
| Location Postcode | Dublin 18 |
| Course Fee | 675 |
| Course Duration | 6 months |
| Course Times | This QQI Level 6 Training and Development Special Purpose Award course is completed through Distance Learning and there are no lectures to attend. Students can complete this course within 6 months which is ample time and can start it at any time of the year that is convenient. If students need to extend this period for any reason during or near the end of the course they can request an extension through the college |
| Awarding Body | QQI |
| Title of Awarding | QQI Level 6 Training and Development Special Purpose Award (6S3372). |
| Entry Requirements | Leaving Cert or equivalent, and/or relevant life or work experience. Proficient in Spoken and Written English. Participants must be working in or have access to a workplace where they will be able to complete a Training Needs Analysis and a Training Plan. Recording equipment is required for the Skills Demonstration assessment as part of the Training, Delivery & Evaluation Module. Students will be required to record a 15 minute training segment which will be sent to the college. If you are unable to complete this recording event we do provide an option for students to come to the College to record the Skills Demonstration. (Contact us for further details). As this programme is delivered through distance learning or eLearning, students must be capable of studying on their own initiative. If you take this course by eLearning you will need basic IT skills and have access to broadband. |
| Career Path | Who should complete this QQI course? - Experienced Trainers and Consultants. - Those who wish to become a certified trainer or planning a career in Training & Development. - Team Managers/Leaders. - Staff involved in Training Delivery and Design. - Those involved in training administration, delivery, design or assessment. - Trainers who want to deliver training for National Training organisations – SOLAS, ETB's etc. - Training and HR personnel in large organisations. |
Course Provider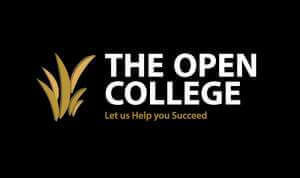 Unit 9, Leopardstown Business Centre,, Ballyogan Road, Leopardstown, Dublin, Ireland
Make Enquiry
Please insert your contact details and any additional information you require and we will forward your request to The Open College.
Map
The Open College
Unit 9, Leopardstown Business Centre,, Ballyogan Road, Leopardstown, Dublin, Ireland