College Details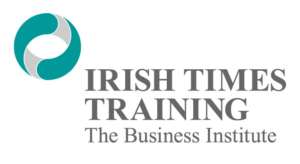 Add to Favourite
01 4727111
The Irish Times Building 24-28 Tara Street Dublin 2 D02 CX89, Dublin, Republic of Ireland. Eircode: D02 CX89
Irish Times Training is a leading provider of digital, business management and executive training programmes.
We have been in the professional development and education business for 35 years as a subsidiary of The Irish Times and work with a broad range of people and organisations.
We currently offer over 50 programmes and train over 4,000 people every year. Our key areas include Management & Finance, Executive Education, Springboard government funded programmes, Digital Marketing, Business and Personal Development. We are a QQI (formerly FETAC) accredited centre and all of our trainers are highly qualified professionals drawn from industry and come with extensive and unparalleled training experience. We guarantee that everyone who takes our courses will return to the workplace with practical skills that they can implement immediately.
Our goal is to ensure an enhanced experience while offering value. The people who have benefitted from our expertise span HR departments across business, government, large corporations and SME's as well as individuals and we pride ourselves on always delivering personalised programmes with actual people in mind. The relationship with our customer is the cornerstone of our business and we believe in ongoing education instead of a one-off 'quick fix' approach.
Search for our courses using Course Finder or for a full listing visit our website.