Course Description
Zumba is a fitness program that combines Latin and international music with dance moves. Zumba routines incorporate interval training – alternating fast and slow rhythms – to help improve cardiovascular fitness. Before you know it you'll be having fun, singing along and burning calories all at the same time! All levels of fitness are welcome.
There's no equipment or dress code in Zumba but you should wear something comfortable and suitable for a workout. Trainers or shoes that can absorb impact are necessary. Ideally, you should have enough floor space to move a couple of steps forward, backward and to each side, but if not, you can still join in but do the steps on the spot. Just be aware of furniture and objects around you.
And don't forget to bring water!
---
Killester, Dublin, Ireland
For information about Killester College of Further Education, please visit our college page on
www.nightcourses.com
by clicking
here
.
Course Provider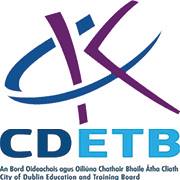 (01) 830 0348
Collins Avenue Killester Dublin 5 D05 TW21, Dublin, Republic of Ireland
Make Enquiry
Please insert your contact details and any additional information you require and we will forward your request to Killester College of Further Education.
Map
Killester College of Further Education
Collins Avenue Killester Dublin 5 D05 TW21, Dublin, Republic of Ireland