Course Description
Web Security CIW (IT Online Training Course in Web Security)
Dive into network security with this comprehensive course that takes students on a journey through the importance of securing a network, as well as teaching students how to do it.
---
Course Contents
What is Security
Elements of Security
Applied Encryption
Types of Attacks
Recent Networking Vulnerability Consideration
General Security Principles
Protocol Layer and Security
Securing Resources
Firewalls and Virtual Private Networks
Levels of Firewall Protection
Detecting and Distracting Hackers
Incident Responce
Who should do this Web Security Course?
This course is specifically designed to suit any individual that works or wants to work within the network security field. Whether network security is of paramount importance as part of your current role, or as part of a prospective one, studying this course would be valuable training for anyone working in network or IT support – or a business owner looking to learn how to protect their own online systems.
Network server administrators
Firewall administrators
Systems administrators
Application developers
IT security officers
What Does the Course Cover?
The key learning points of this course are:
Appreciate why it's essential to have effective network security in place, and learn more about what elements of a network need to be secure, as well as how this can be achieved.
Get to grips with some of the encryption methods used in internetworking, and how these are effective.
Learn how to create effective solutions to ensure your business' network is as safe and secure as possible.
Identify the various threats that may arise, and how these can be tackled with the correct application of security principles.
Learn more about firewalls, the types available, and what they can be used for, and when.
Understand what is needed to plan and install a firewall system that responds to security breaches and protects the network, as it should.
Course covers all elements needed to pass the included exam.
Learning Resources:
The Official CIW Curriculum coursebook includes narrative instruction, technical term definitions, exam objective callouts, hands-on labs, study and assessment resources, application projects and real-world case studies.
eLearning resources – movie clips that provide supplementary instruction in a multimedia format, interactive instructional activities, Course Mastery questions to assess your knowledge of the concepts.
Virtual Labs – designed to reinforce students learning and demonstrate their new skills
Exam Study Guide – provide focused study for students preparing to take high-stakes CIW certification exams
Online Pre-Assessment Test and Practice Exams to assess the students' knowledge of specific exam objectives
To take the exam you must attend an approved test centre. The approximate fee for the test, which is paid directly to the drop in testing centre is €130.
Remember, you can complete this CIW Web Security course within 12 months of enrolling. So take the first step by contacting us today!
---
Advantages:
The College is open all year, so you can start studying at any time.
This Web Security course allows you the flexibility and confidentiality of studying at home without having to take time out from work or other personal commitments.
It offers you valuable savings in time and transportation because you complete your entire course from home.
Once enrolled, you will receive everything that you need to get started in your student study pack.
---
---
---
| | |
| --- | --- |
| College Name | Kilroy's College |
| Course Category | Computers & IT (Information Technology), Cyber Security, IT Security |
| Course Type | Online Learning |
| Course Qualification | Certificate (NFQ Level 1) |
| Course Location | Ireland |
| Delivery mode | Elearning |
| Course Fee | 475.00 |
| Course Duration | 160 hours |
| Course Times | All year enrolling |
| Awarding Body | CIW |
| Title of Awarding | CIW Web Security |
| Entry Requirements | Students should possess Internet and networking knowledge equivalent to what is presented in the CIW Web Foundations series courses. Web Security Associate builds upon this foundational knowledge to give students the skills and knowledge to manage and protect the security of online data, from a single computer to an entire corporate network. |
| Career Path | Individuals with the IT skills can pursue or advance careers in many aspects of online and network security. |
Course Provider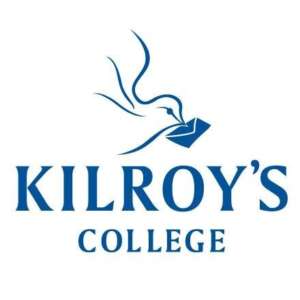 (01) 662 0539
Wentworth House, Dublin, Republic of Ireland
Make Enquiry
Please insert your contact details and any additional information you require and we will forward your request to Kilroy's College.