Course Description
Unity 3D – Learn the Unity 3D Shuriken Particle System
Overview
The shuriken particle system functionality in unity allows developers to polish up the games with features such as the extra flash, fizzle and pop in order to further improve the quality and effects of the games. Proper usage of this functionality can also allow developers to successfully add a subtle amount of realism to the games which makes the games more engaging and attractive. The particle system can be added to the game scene in two different ways. You can either create a Particle System GameObject or create a GameObject and add the particle system component.
There are millions of games available in the current world and millions more are getting created at this very moment. However, only a few of these games are actually engaging and holds our attention the longest. One of the reasons for this is the poor quality of the games' visuals. Developers use many components to improve the quality of the games' visuals. However, the shuriken particle system of Unity 3D is one of the most commonly used component in the game development world. Employers mostly look for game developers with an extensive knowledge of this particle system for recruitment. Getting into terms with this particle system might also make you a skilled and sought after gaming developer. With this Unity 3D – Learn the Unity 3D Shuriken Particle System course, you will learn how to create awesome particle effects with Unity 3D's Shuriken Particle System. The lectures include working with textures and voxels, emitters, modules, smoke plumes, and muzzle flashes – all of which are crucial to the success of any game development projects. By the completion of this course, you will be a skilled game developer with firm grips on the shuriken particle system. 
Course Curriculum
1: Shuriken Particle System
Learning outcomes
Learn to create particle effects with Unity 3D's Shuriken Particle System.
Understand how to work with texures and voxels, emitters, modules, smoke plumes, and muzzle flashes. 
Access duration
The course will be directly delivered to you, and you have 12 months access to the online learning platform from the date you joined the course.  The course is self-paced and you can complete it in stages, revisiting the lectures at any time.
Who is this course aimed at?
Students
Job seekers
Game development professionals 
Method of assessment
At the end of the course, you will have one assignment to be submitted (you need a mark of 65% to pass) and you can submit the assignment at any time. You will only need to pay £19 for assessment and certification when you submit the assignment. You will receive the results within 72 hours of submittal, and will be sent a certificate in 7-14 days if you have successfully passed.
Certification and awarding body
Those who successfully complete the course will be awarded the Unity 3D – learn the unity 3D Shuriken particle system certificate by CPD & iAP. The qualification will make you valuable to employers, and your motivation at gaining new skills will be recognised. 
Other benefits
Written and designed by the industry's finest expert instructors with over 15 years of experience
Repeat and rewind all your lectures and enjoy a personalised learning experience
Gain access to quality video tutorials
Unlimited 12 months access from anywhere, anytime
Save time and money on travel
Learn at your convenience and leisure
Eligible for a NUS discount card
Free Career Support Service
25% Discount on personal Statement and covering letter writing service
Free Access to Over 150 courses for 2 days (48 hours)
Free access to course before you purchase (For selected courses only) 
---
Athlone, Westmeath, Dublin, Ireland
| | |
| --- | --- |
| Course Code | S 0981 |
| College Name | Study 365 |
| Course Category | Computers & IT (Information Technology), Game Design & Animation |
| Course Type | Online Learning |
| Course Qualification | CPD |
| Course Location | Athlone, Westmeath, Dublin, Ireland |
| Course Fee | 33 |
| Course Duration | 365 Days |
| Entry Requirements | Learners must be age 16 or over and should have a basic understanding of the English Language, numeracy, literacy, and ICT. |
| Career Path | • Video game artist – £20,757 per annum • Video game producer – £25,000 per annum • Video game designer – £27,399 per annum |
Course Provider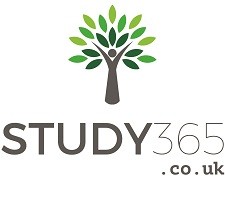 New Broad Street House, 35 New Broad Street, London. EC2M 1NH, United Kingdom, Cavan, United Kingdom
Make Enquiry
Please insert your contact details and any additional information you require and we will forward your request to Study 365.
Map
Study 365
New Broad Street House, 35 New Broad Street, London. EC2M 1NH, United Kingdom, Cavan, United Kingdom