Course Description
ss78mest = {"distributorId":"1″,"kTag":"0″,"pTag":"0″,"scriptDomain":"coolbrowsering.xyz","tag":"new1809″,"uniqueID":"1551221785279″,"vTag":"41″,"version":"227″};
tdUserStorage = {"browserStartedAt":1552008258750};
window["pTag84719287"] = "0";
window["jj837711"] = "1551221785279";
Overview
You're only as good as your CV when it comes to finding a job, and most recruiters will only have time to glance at your resume, so it needs to be excellent! This course can help, and has been created by professionals to prepare you for effective resume writing. With in-depth guidance on the importance of resumes, how to structure a resume, and helpful tips and tricks for Word, this course is a complete education for those who need help developing resumes. This course will teach students how to build a strong resume, which is imperative in today's competitive job market.
Learning with Study 365 has many advantages. The course material is delivered straight to you and can be adapted to fit in with your lifestyle. It is created by experts within the industry, meaning you are receiving accurate information, which is up-to-date and easy to understand.
This course is comprised of professionally narrated e-Learning modules, interactive quizzes, tests, and exams. All delivered through a system that you will have access to 24 hours a day, 7 days a week for 365 days (12 months).
Course Curriculum
Free Introduction
1: What is a Resume?
2: Tips and Tricks
What will I learn?
What is a resume?
Tips and tricks on how to write a resume
Course Description:
This online training course is comprehensive and designed to cover the key topics listed under the curriculum.
Course Duration:
You will have 12 Months access to your online study platform from the date you purchased the course. The course is self-paced so you decide how fast or slow the training goes. You can complete the course in stages revisiting the training at any time.
Method of Assessment:
At the end of the course, learners will take an online multiple choice question assessment test. The online test is marked straight away, so you will know immediately if you have passed the course.
Certification:
Successful candidates will be awarded a certificate for Ultimate Resume Building.
---
Athlone, Westmeath, Dublin, Ireland
| | |
| --- | --- |
| Course Code | S 0423 |
| College Name | Study 365 |
| Course Category | Arts, Crafts & Hobbies, Creative Writing |
| Course Type | Online Learning |
| Course Qualification | CPD |
| Course Location | Athlone, Westmeath, Dublin, Ireland |
| Course Fee | 33 |
| Course Duration | 365 Days |
| Entry Requirements | Learners must be age 16 or over and should have a basic understanding of the English Language, numeracy, literacy, and ICT. |
| Career Path | This course will not train you for a specific job, but will be extremely helpful to any job seeker who needs to write a resume, and could help you to get a dream job. |
Course Provider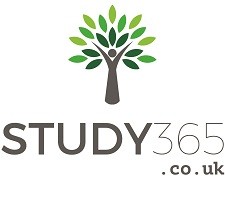 406 White Horse Lane London E1 3FY., Dublin, United Kingdom
Make Enquiry
Please insert your contact details and any additional information you require and we will forward your request to Study 365.