Course Description
Once you've taken our initial typaz course, you can take your touch-typing to a new level with typaz Speed. This is touch-typing training with only one goal to build your speed and accuracy up to 60 words per minute.
Designed to be flexible in nature, you can learn to touch type to a high level through our combination of software, workbook and supervisor support. As a comprehensive touch typing course, this one covers speed, accuracy, ergonomics and technique.
---
For information about Pitman Training Centre (Wexford), please visit our college page on
www.nightcourses.com
by clicking
here
.
Course Provider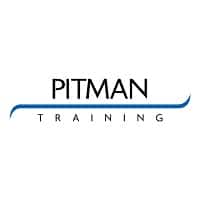 Pitman Training Centre Wexford, Unit 10, Westpoint Business Park, Clonard, Wexford, Republic of Ireland
Make Enquiry
Please insert your contact details and any additional information you require and we will forward your request to Pitman Training Centre (Wexford).
Map
Pitman Training Centre (Wexford)
Pitman Training Centre Wexford, Unit 10, Westpoint Business Park, Clonard, Wexford, Republic of Ireland