Course Description
Supervising Food Safety Level 3
Supervising Food Safety Level 3
Overview
Under the legal duties of the laws in the UK and EU, it is of utmost importance to maintain food safety and food hygiene in a food establishment. As such, Supervising Food Safety Level 3 is an informative guide designed for supervisors and managers who handle the day to day essential responsibilities of working in the food industry. The course is comprehensive and will start off with food hazards, legislation, personal hygiene and pest control. In addition, you will learn the importance of implementing a food safety management system. It is recommended for food premises to have individuals trained in this course particularly if they are in charge of staff, ensuring they are working safely and practising food safety standards.
You will acquire in-depth knowledge through key modules in Supervising Food Safety Level 3 that will provide practical guidance on cleaning food premises and keeping the equipment clean. You will learn of the dangers of poor food safety standards, how food risks arise and how to control them. You will also learn about food borne illnesses, how to prevent them and the impact of this from a personal and legal point of view.
The course on Supervising Food Safety Level 3 will provide guidance on ensuring how your business can comply with food and hygiene regulations. This is a CPD certified & RoSPA approved course which demonstrates to potential employers that you are continually developing yourself, and will make you a desirable candidate in food and beverage industry and food production.
Learning Outcomes
Have a complete understanding on maintaining food safety and food hygiene practices
Learn about the different types of food hazards
Understand the importance of cleaning food equipment and the premises
Discuss how to implement a food safety management system
Course Curriculum Total Units : 0
1: Introduction to Food Safety
2: Food Poisoning, Spoilage & Preservation
3: Microbiology
4: Microbiological Hazards & Controls
5: Chemical Hazards, Controls & Prevention
6: Allergen Hazards & Controls
7: Physical Hazards & Controls
8: Personal Hygiene
9: Design and Use of Food Premises and Equipment
10: Cleaning & Disinfection
11: Pests & Pest Management
12: HACCP & FSMS
13: Implementation of HACCP
14: 7 Principles of Hazard Control
15: Food Safety Legislation & Enforcement
16: Final Test
Who Should Attend
Supervisors and Managers working in the food industry
Small business owners running their own food operation
Individuals wishing to progress in their career in food production
Method of Assessment
In order to qualify in the course 'Supervising Food Safety Level 3' successfully, learners will take an online test. This online test is marked automatically, so you will receive an instant grade and know whether you have passed the course.
Pass Mark: 70%
Certification 
Upon the successful completion of the course, you will be awarded multiple Certificates for 'Supervising Food Safety Level 3' by CPD & RoSPA.
---
| | |
| --- | --- |
| College Name | 1 Training |
| Course Category | Health & Safety |
| Course Location | Dublin, Ireland |
| Course Fee | 99 |
| Course Duration | Guided Learning Hours 35 |
| Entry Requirements | • Learners should be over the age of 16, and have a basic understanding of English, ICT and numeracy. • A sound educational background is recommended |
| Career Path | • Food Safety Managers – £65,000 (Approximately) • Food and Beverage Managers – £60,000 (Approximately) • Food Safety Supervisors – £58,000 (Approximately) • Food Technologists – £50,000 (Approximately) |
Course Provider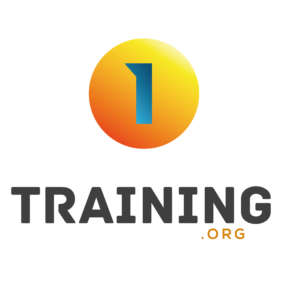 63/66 Hatton Garden, 5th Floor, Suite 23, London. EC1N 8LE, Dublin, United Kingdom
Make Enquiry
Please insert your contact details and any additional information you require and we will forward your request to 1 Training.
Map
1 Training
63/66 Hatton Garden, 5th Floor, Suite 23, London. EC1N 8LE, Dublin, United Kingdom