Course Description
Subtractive Synthesis
Overview:
Subtractive synthesis is a method of sound synthesis in which partials of an audio signal (often one rich in harmonics) are attenuated by a filter to alter the timbre of the sound. During this amazing Subtractive Synthesis course you'll joun professional instructor David Alexander, who is a Musician and Producer with years of experience, so he has plenty of insider tips to share with you. The course covers all the fundamentals of Subtractive Synthesis, and explores all the basic concepts of subtractive synthesis, the basis of most electronic music. Subtractive synthesis is achieved by "subtracting" the harmonic content from a source signal via sound synthesis and then applying different filters to the audio signal to generate a richer more complex or interesting tone.
Our learning material is available to students 24/7 anywhere in the world, so it's extremely convenient. These intensive online courses are open to everyone, as long as you have an interest in the topic! We provide world-class learning led by IAP, so you can be assured that the material is high quality, accurate and up-to-date.
What skills will I gain?
Learn to work with oscillators, filters, the amlifier envelope, the filter envelope, the modulation envelope, LFO's, and how to put it all together
Course outline:
Module 01: Introduction
Module 02: Oscillators
Module 03: Filters
Module 04: Amplifier Envelope
Module 05: Filter Envelope
Module 06: Modulation Envelope
Module 07: LFO's
Module 08: Putting It ll Together
How will I be assessed?
You will have one assignment. Pass mark is 65%.
You will only need to pay £19 for assessment.
You will receive the results within 72 hours of submittal, and will be sent a certificate in 7-14 days.
What Certification am I going to receive?
Those who successfully pass this course will be awarded a Subtractive Synthesis: An Understanding certificate. Anyone eligible for certification will receive a free e-certificate, and printed certificate.
Course Curriculum Total Units : 9
1: Introduction
1. Subtractive Synthesis Introduction
2: Oscillators
1. Wave In Harmonic Content, Sine Wave – No Harmonics, Saw Tooth – All Harmonics Even and Odd, Square Wave – Odd Harmonics, Triangle
2. Selecting Wave Shapes, Basic Pitch Controls
3: Filters
1. Cutoff, Resonance, Keyflow, LP, HP, BP, Notch
4: Amplifier Envelope
1. Attack, Decay, Sustain, Release
5: Filter Envelope
1. Attack, Decay, Sustain, Release
6: Modulation Envelope
1. Attack, Decay, Sustain, Release
7: LFO's
1. What Is A LFO, Rate, Depth, Assign
8: Putting It All Together
1. Techniques for Learning Sound Design
---
| | |
| --- | --- |
| College Name | 1 Training |
| Course Category | Dance, Music & Theatre Performance |
| Course Type | Online Learning |
| Course Location | Dublin, Ireland |
| Course Fee | 18 |
| Course Duration | Guided Learning Hours 02 |
| Entry Requirements | • You must be 16 or over • You should have a basic understanding of English, Maths and ICT • You will need a computer or tablet with internet connection (or access to one) |
| Career Path | • Audio engineering • Sound engineering • Recording engineering • Musicians • Music production • Music teaching |
Course Provider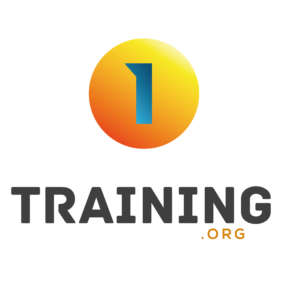 63/66 Hatton Garden, 5th Floor, Suite 23, London. EC1N 8LE, Dublin, United Kingdom
Make Enquiry
Please insert your contact details and any additional information you require and we will forward your request to 1 Training.
Map
1 Training
63/66 Hatton Garden, 5th Floor, Suite 23, London. EC1N 8LE, Dublin, United Kingdom