Course Description
Strategic Management – Level 9
To ensure the long-term success and sustainability of a business it needs to be managed strategically. Strategic management ensures that managers create clear, well-defined plans that will then be put in action to achieve its goals and to align its business activities.
Students on this course will develop their analytical, evaluation, communication, team and leadership skills in order to think and make decisions strategically.
This standalone postgraduate module is ideal to study individually to gain specialist academic, professional and technical knowledge and skills in strategic management. It also provides a flexible progression route where you can combine with other qualifications to complete an MBA.
What will I learn?
On the successful completion of this module, the student should be able to demonstrate the ability to:
Synthesise the relationship between the external context of an organisation and its internal context and their impact on strategy.
Critically evaluate competitive and development strategies, in the context of contemporary strategic management issues.
Assess the key factors for the shaping and implementation of innovative strategies
Course Structure
1 module, 12 weeks duration, one evening per week 6:30 to 9:30 pm with an induction event.
Equivalent to level 9 on the Irish National Framework of Qualifications (Level 7 on the Framework for Higher Education Qualifications (FHEQ) UK.
This Module is the credit equivalent of 10 ECTS (or 20 CATS), recognised internationally.
Indicative content
Strategic management in different contexts; to include small businesses, including start-ups, multinational corporations, manufacturing and services, public sector and not for profit.
Strategic management in practice; taking into consideration the strategic position, strategic choices, implementation of strategy and development processes.
Strategic analysis; macro and micro environmental analysis; defining strategic groups and sustainable critical success factors
Internal environmental analysis from a resource-based perspective; strategic importance of resources, core competences and an organisation's capabilities; to evaluate how strategic capability contributes to sustainable competitive advantage.
Organisational purpose and stakeholder expectations; to include the importance of governance stakeholder mapping.
Critical appraisal of ethical issues, sustainability, corporate social responsibility and their impact on strategic development.
Assessment of organisational culture, structure and leadership, using appropriate academic theories and models and their impact on strategic implementation.
Business level strategy and different methods of achieving sustainable competitive advantage.
Corporate level strategy to include product diversity, international diversity, corporate parenting roles and portfolio management.
Strategic evaluation and selection; to include generic strategies and the various strategic development methods available to organisations (internal, acquisition and alliance) and how to best manage change.
Experience virtual learning
IBAT is now offering 100% interactive learning via virtual classrooms, all at an affordable price. We're adapting along with the rest of the world, to the new normal. With an increasing shift towards online learning and as jobs become harder to find, now is the time to take initiative and upskill by gaining a diploma from the comfort of your own home.
Benefit from live sessions with our expert tutors who are teaching in real-time and can therefore engage with you directly. Seize this opportunity to boost your prospects and stay ahead of the competition.
---
| | |
| --- | --- |
| College Name | IBAT College, Dublin |
| Course Category | Business, Management Skills |
| Course Type | Classroom Based |
| Course Qualification | Professional Qualification |
| Course Location | Dublin, Ireland |
| Location Postcode | Dublin 2 |
| Course Start Date | 15th February 2021 |
| Course End Date | 10th May 2021 |
| Course Fee | 1800 |
| Course Duration | 12 weeks |
| Course Times | Monday Evenings, 6.30pm - 9.30pm |
| Title of Awarding | Strategic Management - Level 9 |
| Entry Requirements | This module has been designed for Continuing Professional Development in business administration and management. Applicants are expected to have appropriate experience in management or relevant employment. Alternatively graduates with at least second-class honours in an Honours degree (Level 8) can be admitted. For those who have not been educated through English, a demonstrated proficiency such as an IELTS score of 6.0, with at least a 5.5 in all components is required. Contact one of our admissions team who can guide you through the application process. |
| Career Path | This accredited module is worth 10 ECTS and can be used to build up towards an MBA. Students who successfully complete this module may either enrol directly onto the MBA - Masters of Business Administration programme where they will need to take a further 80 ECTS (5 modules and a dissertation) or take another module which can be used to progress to the MBA. |
Course Provider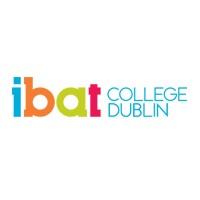 16-19 Wellington Quay, Dublin, Republic of Ireland
Make Enquiry
Please insert your contact details and any additional information you require and we will forward your request to IBAT College, Dublin.
Map
IBAT College, Dublin
16-19 Wellington Quay, Dublin, Republic of Ireland