Course Description
SQL Server Development
Overview:
This excellent SQL Server Development course will teach you many of the SQL functions that allow you to manipulate the data within the database. In addition, this SQL course takes you inside the latest, coolest, and most powerful database software platform, Microsoft's SQL Server 2005. The modules included on this SQL course focus on key elements in a logical sequence. This amazing SQL course demonstrates how you can easily find what you need-including all the SQL Server 2005 basics, best practices, dozens of targeted examples, and sample code. If you design or develop SQL Server 2005 databases, this SQL course is what you need to succeed!
Our learning material is available to students 24/7 anywhere in the world, so it's extremely convenient. These intensive online courses are open to everyone, as long as you have an interest in the topic! We provide world-class learning led by IAP, so you can be assured that the material is high quality, accurate and up-to-date.
What skills will I gain?
Get all the SQL Server 2005 basics, best practices, dozens of targeted examples, and sample code
Understand how to use management studio and design relational databases
Learn to work with single table queries, merging data joins and unions, and subqueries
Understand triggers and audit trails, and transactions, locking and blocking
Course outline:
Section 01 – Introduction to SQL Server 2005
Module 01: SQL Server Overview
Module 02: Using Management Studio
Module 03: Designing Relational Databases
Section 02 – Selecting Data
Module 01: Working with Single Table Queries
Module 02: Merging Data with Joins & Unions
Module 03: Working with Subqueries
Module 04: Aggregating Data
Module 05: Using Full-Text Search
Module 06: Selecting Data through Views
Module 07: Distributed Queries
Module 08: Modifying Data
Section 03 – Developing Solutions
Module 01: T-SQL Stored Procedures
Module 02: Triggers & Audit Trails
Module 03: User-Defined Functions
Module 04: Indexing for Performance
Module 05: Transactions, Locking & Blocking
Module 06: Introducing to Optimization Theory
How will I be assessed?
You will have one assignment. Pass mark is 65%.
You will only need to pay £19 for assessment.
You will receive the results within 72 hours of submittal, and will be sent a certificate in 7-14 days.
What Certification am I going to receive?
Those who successfully pass this course will be awarded a SQL Server Development certificate. Anyone eligible for certification will receive a free e-certificate, and printed certificate.
---
| | |
| --- | --- |
| College Name | 1 Training |
| Course Category | Computers & IT (Information Technology) |
| Course Type | Online Learning |
| Course Location | Dublin, Ireland |
| Course Fee | 18 |
| Entry Requirements | • You must be 16 or over • You should have a basic understanding of English, Maths and ICT • You will need a computer or tablet with internet connection (or access to one) |
| Career Path | • Database Development • Database Engineering • Database Manager • Backend Developer • Data Analyst • Data Scientist |
Course Provider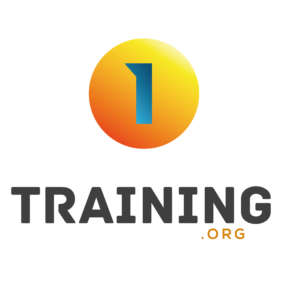 63/66 Hatton Garden, 5th Floor, Suite 23, London. EC1N 8LE, Dublin, United Kingdom
Make Enquiry
Please insert your contact details and any additional information you require and we will forward your request to 1 Training.
Map
1 Training
63/66 Hatton Garden, 5th Floor, Suite 23, London. EC1N 8LE, Dublin, United Kingdom