Course Description
Social Media for Business Award
Pitman Trainings Social Media Award is designed for anyone interested in marketing, event organising or for PAs developing a career.
For a career in marketing, event management, or as an Exec PA, you need to be social media savvy, or youre going to get lost. The same goes if youre a small business owner. Whether using social media to market your products or services, build loyalty or provide customer service advice, you need to understand the full spectrum of tools available before deciding which to use. With our Social Media for Business Diploma under your belt youll be able to create a strategy thats highly tuned to your specific objectives.
This course has been designed to ensure you feel comfortable using Twitter, Facebook, LinkedIn and Google+ by the end of it. We take the most popular social media platforms and work through these step by step. We also delve into how using video within your social media plans can boost your SEO, and we piece all the elements together to help you see how to create effective business strategies for social media engagement. Practical skills on how to use the different social platforms, combined with communication skills to ensure you share your ideas productively, come together to make a very valuable course.
---
For information about Pitman Training Centre (Kerry), please visit our college page on
www.nightcourses.com
by clicking
here
.
Course Provider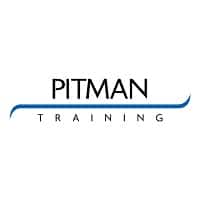 2nd Floor, Davcon Building, Monavalley Business Park, Kerry, Republic of Ireland
Make Enquiry
Please insert your contact details and any additional information you require and we will forward your request to Pitman Training Centre (Kerry).
Map
Pitman Training Centre (Kerry)
2nd Floor, Davcon Building, Monavalley Business Park, Kerry, Republic of Ireland