Course Description
Qualified Lawyers Transfer Test Preparatory Programme – Enrolling
Welcome to the Qualified Lawyers Transfer Test ("QLTT") division at City Colleges, Dublin, part of the College of Law.
Ireland will soon be the only English speaking country within the European Union. Many EU qualified lawyers now wish to become Irish qualified in order to fill the gap created by the UK's departure from the EU.
If you are a national of a Member State of the European Union and are qualified to practise as a lawyer in your home Member State, you may be able to register as a foreign qualified solicitor under the Establishment Directive (98/5/EC).
The QLTT therefore is a fast-track route for qualification as a solicitor in Ireland for international lawyers. The programme is administered by the Law Society of Ireland.
The QLTT assessments comprise of seven written law papers. (Depending on their home qualification, certain applicants may have exemptions from all or some of these subjects). The purpose of the assessments is to ensure that all candidates who qualify as solicitors have the knowledge, skills and ability necessary to perform their role competently and ethically.
City Colleges recognises that those who come on our QLTT Preparatory Course will already be qualified lawyers in other jurisdictions. We have therefore created an executive online offering of classes for the modern busy lawyer, coupled with subject specific manuals to ensure your success in these examinations – however many subjects you need to sit.
Our Law School tutors and administrative staff have many years of experience in delivering professional preparatory courses for entrance to both the Law Society of Ireland (Solicitors) and the Honorable Society of Kings Inns (Barristers) and are here to provide you with the best advice and training on your QLTT journey.
In summary, we offer:
• Executive on-line summary lectures in each subject from Ireland's leading lawyers and legal academics
• Comprehensive manuals covering all aspects of every subject
• Online support from each Tutor including exam correction and on-going guidance up to and including the exam period
For further information please call us on 00 353 1 416 0034 or email us on qltt@citycolleges.ie
---
Course Provider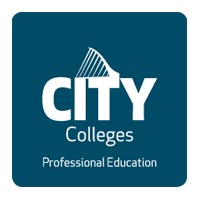 Wicklow House, 84-88 South Great George's Street, Dublin, Republic of Ireland
Make Enquiry
Please insert your contact details and any additional information you require and we will forward your request to City Colleges.
Map
City Colleges
Wicklow House, 84-88 South Great George's Street, Dublin, Republic of Ireland