Course Description
Python Programming From Beginner to Intermediate
Python Programming From Beginner to Intermediate
Course Description:
This excellent Machine Learning – Python Programming: From Beginner to Intermediate will teach you to program using Python, from the absolute basics, to the more intermediate aspects of Python programming. So whether you're a beginner, or just want to go back to basics, this Python Programming course is for you. During this Python Programming course, you'll learn to write Python programs, perform text processing, apply simple machine learning concepts, and so much more!
Our learning material is available to students 24/7 anywhere in the world, so it's extremely convenient. These intensive online courses are open to everyone, as long as you have an interest in the topic! We provide world-class learning led by IAP, so you can be assured that the material is high quality, accurate and up-to-date.
What skills will I gain?
Pick up programming even if you have NO programming experience at all
Write Python programs of moderate complexity
Perform complicated text processing – splitting articles into sentences and words and doing things with them
Work with files, including creating Excel spreadsheets and working with zip files
Apply simple machine learning and natural language processing concepts such as classification, clustering and summarization
Understand Object-Oriented Programming in a Python context
How will I be assessed?
You will have one assignment. Pass mark is 65%.
You will only need to pay £19 for assessment.
You will receive the results within 72 hours of submittal, and will be sent a certificate in 7-14 days.
What Certification am I going to receive?
Those who successfully pass this course will be awarded a Machine Learning – Python Programming: From Beginner to Intermediate certificate. Anyone eligible for certification will receive a free e-certificate, and printed certificate.
Course Curriculum Total Units : 55
1: What is coding? – It's a lot like cooking!
2: Don't Jump Through Hoops, Use Dictionaries, Lists and Loops
3: Our First Serious Program
4: Doing Stuff with Files
5: Functions are like Food Processors
6: Databases – Data in rows and columns
7: An Object Oriented State of Mind
8: Natural Language Processing and Python
9: Machine Learning and Python
Students feedback
---
| | |
| --- | --- |
| College Name | 1 Training |
| Course Category | Computers & IT (Information Technology) |
| Course Type | Online Learning |
| Course Qualification | CPD |
| Course Location | Dublin, Ireland |
| Course Fee | 18 |
| Entry Requirements | • You must be 16 or over • You should have a basic understanding of English, Maths and ICT • You will need a computer or tablet with internet connection (or access to one) |
| Career Path | • Python Programmer • Software Developer • Software Engineer • Python Developer |
Course Provider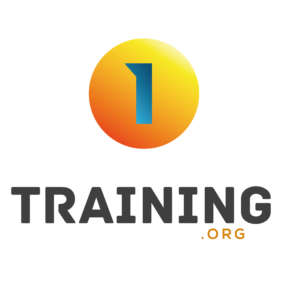 63/66 Hatton Garden, 5th Floor, Suite 23, London. EC1N 8LE, Dublin, United Kingdom
Make Enquiry
Please insert your contact details and any additional information you require and we will forward your request to 1 Training.
Map
1 Training
63/66 Hatton Garden, 5th Floor, Suite 23, London. EC1N 8LE, Dublin, United Kingdom