Course Description
Project Management Professional PMP Online Course
Project Management Professional PMP Online Course
Overview:
The Project Management Professional PMP course will teach learners the skills to lead a team and become an effective project manager. The course will give learners an understanding of the fundamental concepts, procedures and processes to function as an effective project manager. Learners will learn to become responsible for all aspects of project delivery and gain the competency to lead and direct project.
The Project Management Professional PMP course covers key concepts including framework, scope management, integration management, project cost management and quality management.
The Project Management Professional PMP course will enable learners to effectively implement best practices and strategies. The course is internationally recognised and accredited to a training organisation and you will be issued an internationally recognised qualification following full completion of Project Management Professional PMP course.
Why consider 1Training?
As improvements and advancements are made in technology, online courses are no longer just conventional means of studying at affordable costs. In many aspects online training offers superiority to traditional learning. There is an effectiveness and convenience that traditional learning cannot provide. The overall convenience and flexibility makes it a superior learning method.
1Training offers the most convenient path to gain an internationally recognised qualification that will give you the opportunity to put into practice your skill and expertise in an enterprise or corporate environment. You can study at your own pace at 1Training and you will be provided with all the necessary material, tutorials, qualified course instructor and multiple free resources which include Free CV writing pack, Nus Discounted Card, Free career support and course demo to make your learning experience enriching and more rewarding.
Learning Outcomes
Become proficient in principles and techniques needed to lead a project successfully
Gain an understanding of best practices in project management
Know the details involved in starting and finishing a project
Learn the activities and outputs associated with a project
Learn about project integration management
Access Duration
The course will be directly delivered to you, and you have 12 months access to the online learning platform from the date you joined the course.  The course is self-paced and you can complete it in stages, revisiting the lectures at anytime.
Who is this Course aimed at?
The course is aimed at individuals already employed as project managers.
New managers wanting to understand key concepts.
Anyone with an interest in project management.
Individuals who want to improve professional credibility.
Professionals who want to become certified.
How will I be assessed?
All students are required to complete an internal online multiple choice question assessment test. This online test is marked automatically and learners will receive an instant grade on whether they have passed the course.
Those who successfully pass this course will be awarded a free CPD iAP e-certificate.
(Please note, this is not the official exam, if there is an official exam, you can purchase it separately on the relevant website. Click here to book your exam. )
Course Curriculum Total Units : 311
➤ Module 01: Application and the PMP Exam
Course Manual
Course Introduction
1.0 Application and the PMP Exam
➤ Module 02: Types of Exam Questions
1.0 Types of Exam Questions
➤ Module 03: The Basics of Project Management – Part 01
1.0 Organizations and Project Management
➤ Module 03: The Basics of Project Management – Part 02
1.0 The Basics of Project Management
➤ Module 04: Project Integration Management
1.0 Project Integration Management
➤ Module 05: Project Scope Management
1.0 Project Scope Management
➤ Module 06: Project Schedule Management
1.0 Project Schedule Management
PERT Review Questions
Critical Chain Review Questions
➤ Module 07: Project Cost Management
1.0 Project Cost Management
Depreciation Review Questions
Earned Value Management Review Questions
➤ Module 08: Project Quality Management
1.0 Project Quality Management
➤ Module 09: Project Resource Management
1.0 Project Resource Management
➤ Module 10: Project Communications Management
1.0 Project Communications Management
➤ Module 11: Project Risk Management
1.0 Project Risk Management
➤ Module 12: Project Procurement Management
1.0 Project Procurement Management
➤ Module 13: Project Stakeholder Management
1.0 Project Stakeholder Management
➤ Module 14: Professional Responsibility
1.0 Professional Responsibility
2.0 Course Closure
Certification
Those who successfully pass the official exam will be awarded the certificate in Project Management Professional PMP.
---
| | |
| --- | --- |
| College Name | 1 Training |
| Course Category | Business, Project Management |
| Course Location | Dublin, Ireland |
| Course Fee | 20 |
| Entry Requirements | • An understanding of the basics of project management is recommended but there are no formal pre-requisites. • Motivation to learn |
| Career Path | • Project Manager – £42,549 per annum • Project Coordinator – £24,819 per annum • Project Leader – £39,501 per annum • Project Assistant – £20,785 per annum • Software Engineer – £34,142 per annum. • Business Analyst – £35,543 per annum |
Course Provider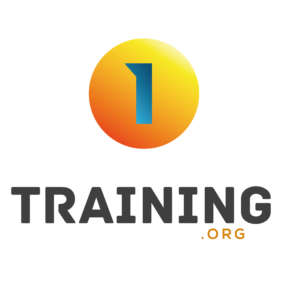 63/66 Hatton Garden, 5th Floor, Suite 23, London. EC1N 8LE, Dublin, United Kingdom
Make Enquiry
Please insert your contact details and any additional information you require and we will forward your request to 1 Training.
Map
1 Training
63/66 Hatton Garden, 5th Floor, Suite 23, London. EC1N 8LE, Dublin, United Kingdom