Course Description
Principles of Managing Operations and Budgets
Principles of Managing Operations and Budgets
Overview
Do you want to learn to develop an organisational strategy that contributes to the success of an organisation? The Principles of Managing Operations and Budgets will teach learners on how to develop and implement an organisational strategy. Additionally, you will learn to use a budget to meet the goals of the company. Soft skills are as central to the smooth functioning of an organisation as that of a specialist skill. While individuals are expected to be experts in certain areas and fields, there is complete focus on soft skills in the modern workplace, with leading organisations encouraging an ideal combination of the two to help you carry out your tasks effectively and maintain a high standard of work.
The programme is extensive and will cover key modules such as organisational strategy, implementing an operational plan learning about organisational financial governance and compliance, understanding problem-solving techniques and effective decision-making, . Each module is discussed thoroughly to ensure learners gain an in-depth understanding of the subject matter.
The Principles of Managing Operations and Budgets is highly beneficial to individuals working in operations. The course will get you acquainted with developing an organisational strategy. Getting qualified will further improve your opportunities of career progression, and having this certification on your resume will demonstrate to employers that you have expanded your soft skills and expertise in this area. You will gain an in-depth knowledge of transferable skills and personal behaviours and why acquiring them makes you a marketable candidate to leading enterprises.
Awarding Body
Pearson Education is a British-owned education publishing and assessment service to schools and corporations, as well for students directly. The company is with more than 22,500 employees operating in 70 countries. They provide content, assessment and digital services to learners, educational institutions, employers, governments and other partners globally. They are committed to helping equip learners with the skills they need to enhance their employability prospects and to succeed in the changing world of work.
What will I Learn?
Learn about budgets and gain an in-depth understanding of the subject
Understand limitations of budgets
Learn problem-solving techniques
Understand how to apply problem-solving approaches
Learn to tackle big decisions
Why should you consider 1Training?
As improvements and advancements are made in technology, online courses are no longer just conventional means of studying at affordable costs. In many aspects online training offers superiority to traditional learning. There is an effectiveness and convenience that traditional learning cannot provide. The overall convenience and flexibility makes it a superior learning method.
1Training offers the most convenient path to gain an internationally recognised qualification that will give you the opportunity to put into practice your skill and expertise in an enterprise or corporate environment. You can study at your own pace at 1Training and you will be provided with all the necessary material, tutorials, qualified course instructor and multiple free resources which include Free CV writing pack, Nus Discounted Card, Free career support and course demo to make your learning experience enriching and more rewarding.
Access Duration
You will have 12 months access to your online study platform from the date you purchased the course. The course is self-paced so you decide how fast or slow the training goes. You can complete the course in stages revisiting the training at any time.
Method of Assessment
In order to complete the Principles of Managing Operations and Budgets, learners will take an online multiple choice questions assessment test. This online multiple choice questions assessment test is marked automatically so that you will receive an instant grade and know whether you have passed the course.
Certification
Those who successfully complete the course will be awarded a Certificate of "Principles of Managing Operations and Budgets" endorsed by Pearson. It will make you valuable, and your motivation at gaining new skills will be recognised.
Course Curriculum Total Units : 26
1: Development of Organisational Strategy
2: Implementing an Operational Plan
3: Managing Data
4: Organisational Financial Governance and Compliance
5: Finance
6: Budgeting
7: Problem Solving
8: Decision-making
---
| | |
| --- | --- |
| College Name | 1 Training |
| Course Category | Business, Management Skills |
| Course Location | Dublin, Ireland |
| Course Fee | 25 |
| Entry Requirements | • All learners should be over the age of 16 and have a basic understanding of Maths, English and ICT. • A sound educational background is an advantage. |
| Career Path | • Operations Manager • Company Leader • Business Professional |
Course Provider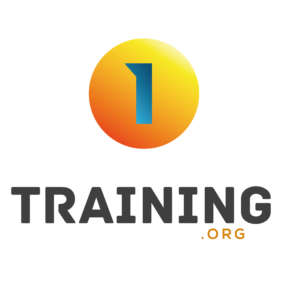 63/66 Hatton Garden, 5th Floor, Suite 23, London. EC1N 8LE, Dublin, United Kingdom
Make Enquiry
Please insert your contact details and any additional information you require and we will forward your request to 1 Training.
Map
1 Training
63/66 Hatton Garden, 5th Floor, Suite 23, London. EC1N 8LE, Dublin, United Kingdom