Course Description
Principles of Communication
Principles of Communication
Overview
Communication is key to many things in life. This is none so true, particularly if you work across the adult and social care sectors. In order to maintain healthy relationships, you must learn to communicate effectively. The Principles of Communication is designed to teach you just that. You are the service provider and you have to communicate your services to the user. It is vital that you build on existing relationships and explore new ones so that you can expand your service user base. The course aims to discuss why communication is important, what happens if there is a breakdown in communication, how mistakes can be made or inaccurate truths can be exchanged. In such instances, it is damaging to your reputation as a service provider if misleading statements are taken to be the truth. Mistakes should be minimised as much as possible, and the focus should be on ensuring communication is on-point.
Key modules will be fully explored and you will be equipped with the relevant skills and knowledge on how to determine which communication method to choose. There are both formal and informal methods of communication. You must learn to pick the style of communication best suited to you and ensure your service users are completely supported in this regard.
The Principles of Communication features practical tips and guidance on how to prevent miscommunication and how the right communication channels will help form better and lasting partnerships. This is a CPD certified course which demonstrates to potential employers that you are continually developing yourself, and will make you a desirable candidate across the adult care sector.
Why You Should Consider Taking this Course at 1Training?
1Training is a leading online provider for several accrediting bodies, and provides learners the opportunity to take this exclusive course awarded by CPD. At 1Training, we give our fullest attention to our learners' needs and ensure they have the necessary information required to proceed with the Course. Learners who register will be given excellent support, discounts for future purchases and be eligible for a TOTUM Discount card and Student ID card with amazing offers and access to retail stores, the library, cinemas, gym memberships and their favourite restaurants.
Learning Outcomes
Learn the different ways of communication when working in an adult care environment
Identify the barriers to communication and how to minimise them
Make certain the person you are communicating with understands what you're saying
Learn how to resolve communication issues
Course Curriculum
1: Reasons People Communicate
2: Ways of Communicating
3: Identifying Communication Barriers
4: Reducing Communication Barriers
5: Checking Understanding
6: Getting Help With Communication Issues
7: Confidentiality
This course is recommended for,
Adult Care Workers
Social Care Workers
Healthcare Professionals
Method of Assessment 
In order to qualify in the course 'Principles of Communication' successfully, learners will take an online test. This online test is marked automatically, so you will receive an instant grade and know whether you have passed the course.
Certification 
Upon the successful completion of the course, you will be awarded the 'Principles of Communication' Certificate.
Pass Mark: 70%
Access Duration
The course will be directly delivered to you, and you have 12 months access to the online learning platform from the date you joined the course.  The course is self-paced and you can complete it in stages, revisiting the lessons at any time.
Awarding Body
CPD is a leading awarding body in the United Kingdom that meets an excellent standard of high quality education. CPD is committed towards the enhancement of proficiency and personal skills in order to develop learners' skills and abilities. CPD ensures that both practical and academic qualifications assist individuals to re-skill or up-skill and maintain a competitive advantage in their chosen industry.
Course Curriculum
1: Reasons People Communicate
2: Ways of Communicating
3: Identifying Communication Barriers
4: Reducing Communication Barriers
5: Checking Understanding
6: Getting Help With Communication Issues
7: Confidentiality
---
| | |
| --- | --- |
| College Name | 1 Training |
| Course Category | Business, Communications Skills |
| Course Type | Online Learning |
| Course Location | Dublin, Ireland |
| Course Fee | 19 |
| Course Duration | Guided Learning Hours 14 |
| Entry Requirements | • Learners should be over the age of 16, and have a basic understanding of English, ICT and numeracy. • A sound educational background is recommended |
| Career Path | • Social Care Workers- £28,000 (Approximately) • Adult Care Worker £30,000 (Approximately) • Healthcare Advisor – £27,500 (Approximately) |
Course Provider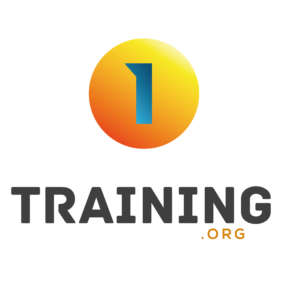 63/66 Hatton Garden, 5th Floor, Suite 23, London. EC1N 8LE, Dublin, United Kingdom
Make Enquiry
Please insert your contact details and any additional information you require and we will forward your request to 1 Training.
Map
1 Training
63/66 Hatton Garden, 5th Floor, Suite 23, London. EC1N 8LE, Dublin, United Kingdom