Course Description
PRINCE2® Foundation Course
Overview:
Obtaining a PRINCE2®  Qualification is highly recommended if you are considering project management/project coordination as a career or are already working in a project environment. Our excellent online training package includes a PRINCE2® Foundation Official exam voucher at the end. Enrol on this course today to take control of your career and enhance your future prospects.
Studying with Global Edulink has many advantages. The course material is delivered straight to you, and can be adapted to fit in with your lifestyle. It is created by experts within the industry, meaning you are receiving accurate information, which is up-to-date and easy to understand. This course is comprised of professionally narrated e-Learning modules, interactive quizzes, tests and exams. All delivered through a system that you will have access to 24 hours a day, 7 days a week for 365 days (12 months). An effective support service and study materials will build your confidence to study efficiently and guide you to secure your qualification.
Course Curriculum
Prince2 fundamentals
Introduction to prince2
Prince2 themes
Prince2 processes
Prince2 tailoring
Handouts- prince2 foundation
Additional video tutorials
Why PRINCE@ 
It is a globally recognised professional qualification.
It increases your salary to over £32,000 per year.
It focuses on the processes, roles and principals involved in effective project management.
It gives you the ability to manage business and project risk more effectively
It is a great asset for your CV
It is the world's most widely used project management method.
It provides you with greater control of resources
It will give you common system, procedures and language when you use it in your projects.
PRINCE2® certification valid across industries in worldwide.
It provides you vital knowledge and insights into a process based approach to managing projects and tasks.
Who is this course aimed at?
PRINCE2® Foundation Level
course is ideal for entry-level candidates looking to pursue a career in project management, who are then keen to progress to more senior roles.
Perfect for professionals looking for their first role in management or mid and senior managers who need to manage budgets, projects, and resources etc.
As soon as you have completed Foundation level, this course will ensure that you are ready to tackle the more complex applications of the PRINCE2® methodology.
Covers the basic terminology and methodology of PRINCE2®
Prepares the candidate to proceed to Practitioner level.
Assessment
Exam, which can be sat online. Exam is not included in this package and you need to be booked separately.
PRINCE2®Foundation Exam Format:
60-minute exam duration
60 questions per paper
Closed book
33/60 required to pass = 55% pass mark
NB: The exams can also be written from home using a proctor device or your webcam. Please contact us for further information on exams.
How does our online training package work?
The way the training is run will be online, and is a very simple process of:
Get through the online training materials and exercises.
Sit the practice papers/ mock exams.
Get booked in for the Official Exam. We have a 98% first time pass rate. (NB: Exam, this can be sat online and exam is not included this package, you will need to be book it separately).
It is simple procedure. It won't take long at all and you'll be supported by our team of mentors whenever you need assistance. Enrol on this course today and take control of your career and enhance your future prospects.
---
Athlone, Westmeath, Ireland
| | |
| --- | --- |
| College Name | Global Edulink |
| Course Category | Business, Project Management |
| Course Type | Online Learning |
| Course Location | Athlone, Westmeath, Ireland |
| Course Fee | 49 |
| Course Duration | 365 Days |
| Entry Requirements | There are no academic requirements to write your PRINCE2® 2017 Foundation exam. Just have an interest in Project Management and a desire to become PRINCE2® 2017 Certified. |
| Career Path | This certificate is sure to qualify you for a range of job positions in project management. After the completion of this course, you could also go on to study further in project management to stay ahead of your colleagues and friends or to progress in your career. Few of the job positions this course will qualify you for, along with the average UK salary per annum according to www.payscale.uk, is given below, • Senior Project Administrator (General) – £22,450 per annum • Project coordinator – £24,181 per annum • Project manager – £38,254 per annum |
Course Provider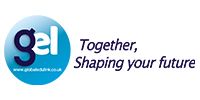 CityPoint, 1 Ropemaker Street, London, EC2Y 9HU, Dublin, United Kingdom
Make Enquiry
Please insert your contact details and any additional information you require and we will forward your request to Global Edulink.
Map
Global Edulink
CityPoint, 1 Ropemaker Street, London, EC2Y 9HU, Dublin, United Kingdom