Course Description
PRINCE2 Agile® Foundation , PRINCE2 Agile® Practitioner Official and AgileSHIFT® Exams Package
Overview
In the ever changing business world, it is important for organisations to respond positively and quickly to the increasing customer demands, competitor pressure and internal legacy processes to successfully thrive within the industry. However, attaining this agility is easier said than done, which is why this exams package has been introduced to show related parties your knowledge and skills in organisational agility. This exams package, provided by Global Edulink, include the AgileSHIFT®, PRINCE2 Agile® foundation and PRINCE2 Agile® practitioner exams and are few of the latest certifications from the Global Best Practice providers.
This exams package is a great opportunity for you to excel in both project management agility, as well as business transformation. The AgileSHIFT®exam will manifest your knowledge and skills in properly implementing organisational agility to transform an organisation, whereas the PRINCE2 Agile® exams will focus on your ability to deliver successful projects that meet the customer requirements in the current fast paced business environment. By listing these three certificates in your resume, you will be able to successfully demonstrate your knowledge and skills on organisational agility and project management to potential employers.
N.B. We do not provide the course. only the official exam is included in this program
Why study at Global Edulink?
Global Edulink offers the most convenient path to gain recognised skills and training that will give you the opportunity to put into practice your knowledge and expertise in an IT or corporate environment. You can study at your own pace at Global Edulink and you will be provided with all the necessary material, tutorials, qualified course instructor, narrated e-learning modules and free resources which include Free CV writing pack, free career support and course demo to make your learning experience more enriching and rewarding.
ITIL, RESILIA, PRINCE2, and the Swirl logo are registered trade marks of the AXELOS Limited, used under permission of AXELOS. All rights reserved.
Course Curriculum
Who is this Exam  aimed at?
The AgileSHIFT® exam is aimed at any professional in the corporate world, regardless of the role, function or seniority.
The PRINCE2 Agile® foundation and PRINCE2 Agile®practitioner exams are aimed at individuals aspiring to get into or already working in project management
Awarding Body 
AXELOS is a leading awarding body in the UK that develops, manages and operates qualifications in best practice and methodologies that are formerly owned by the Office of Government Commerce (OGC). Established in the 2014, it has since earned a reputation for providing high quality support services for learning, employment and skills for life. A qualification from this awarding body will demonstrate a high level of skill and is a guaranteed way to stand apart from the others in the industry.
Certification
Successful learners will be awarded the AgileSHIFT®, PRINCE2 Agile® foundation and PRINCE2 Agile® practitioner exam certificates
---
Athlone, Westmeath, Ireland
| | |
| --- | --- |
| College Name | Global Edulink |
| Course Category | Business, Project Management |
| Course Type | Online Learning |
| Course Location | Athlone, Westmeath, Ireland |
| Course Fee | 689 |
| Course Duration | 365 Days |
| Entry Requirements | For the AgileSHIFT® exam: • Learners should be age 19 or over, and must have a basic understanding of Maths, English, and ICT. • It is essential to have completed the training course in AgileSHIFT to take this exam For the PRINCE2 Agile® foundation exam: • PRINCE2 Agile Foundation has no prerequisites. Those without any pre-existing knowledge of PRINCE2 are eligible to sit the certification. For the PRINCE2 Agile® practitioner exam: • PRINCE2® Foundation (or higher) • PRINCE2 Agile® Foundation • Project Management Professional® (PMP)* • Certified Associate in Project Management® (CAPM)* • IPMA Levels A,B,C and D® (Certified Projects Director). *'PMP' and 'CAPM' are registered marks of Project Management Institute, Inc. (PMI). PMI is not affiliated with AXELOS. PMI does not endorse any AXELOS qualifications. |
| Career Path | • Senior Manager, Finance Transformation – £70,000 per annum • Change Manager – £41,059 per annum • Agile Coach – £61,309 per annum • Product Management Manager – £46,452 per annum • Portfolio Manager – £56,003 per annum • Senior Project Administrator (General) – £22,450 per annum • Project coordinator – £24,181 per annum • Project manager – £38,254 per annum • Program Manager – £46,901 per annum |
Course Provider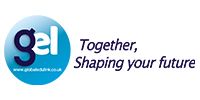 CityPoint, 1 Ropemaker Street, London, EC2Y 9HU, Dublin, United Kingdom
Make Enquiry
Please insert your contact details and any additional information you require and we will forward your request to Global Edulink.
Map
Global Edulink
CityPoint, 1 Ropemaker Street, London, EC2Y 9HU, Dublin, United Kingdom