Course Description
Personal Insolvency Practitioner Certificate – March 2021
The Personal Insolvency Act 2012 constitutes a major shift in Irish policy relating to insolvency, and implements a new scheme to ameliorate the difficulties suffered by debtors in discharging their indebtedness. This new certificate programme, delivered by City Colleges provides participants with the skills and knowledge necessary to become personal insolvency practitioners.
On completion of the programme the Personal Insolvency Practitioner will be equipped will an in-depth knowledge of insolvency law in Ireland which will enable the Personal Insolvency Practitioner to act for and advise debtors in the personal insolvency procedure.
This programme is designed for suitably qualified applicants from a variety of backgrounds, including barristers, solicitors, accountants and qualified financial advisors who wish to become Personal Insolvency Practitioners. The certification programme is versatile and modules are tailored to ensure all areas of the insolvency process are covered in depth. The City Colleges certification programme provides specialist modules in the areas of finance, law, legal procedure and commerce. Successful participants will be in a position to fully meet the criteria for practice required by the ISI.
The Course is structured to ensure that participants from different fields of employment will have the opportunity to qualify as a Personal Insolvency Practitioner.
Each course comprises of 40 contact hours.  Lectures are delivered from South Great George's Street in Dublin 2. Please note that attendance in person is compulsory in order to satisfy the requirements of certification. A two-hour open book exam will take place on at the end of the course.  The course fee (including material and exam fees) is €1,495.
The Course is divided into eight sessions with a number of modules per session. The proposed modules will cover the following topics:
Session 1: Introduction to Personal Insolvency
Session 2: Financial Requirements of the Personal Insolvency Practitioner
Session 3: Practical Aspects of Personal Insolvency Practitioner's Role (Part I)
Session 4: Practical Aspects of Personal Insolvency Practitioner's Role (Part II)
Session 5: Legal and Commercial Components of the Personal Insolvency Practitioner's Role
Session 6: Creating a Personal Insolvency Practitioner Practice
Session 7: Additional Matters affecting the Personal Insolvency Practitioner
Session 8: Case Studies and Exam Preparation
---
| | |
| --- | --- |
| College Name | City Colleges |
| Course Category | Banking & Financial Services, Business |
| Course Type | Classroom Based |
| Course Location | Dublin, Ireland |
| Location Postcode | Dublin 2 |
| Delivery mode | Classroom based |
| Course Start Date | 6th March 2021 |
| Course Fee | 1495 |
| Course Duration | 5 days and 3 Saturday workshops (9.30 am to 1.30 pm) |
| Title of Awarding | Certificate in Personal Insolvency Practice |
Course Provider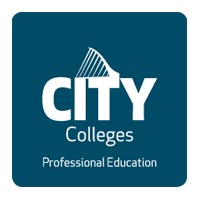 Wicklow House, 84-88 South Great George's Street, Dublin, Republic of Ireland
Make Enquiry
Please insert your contact details and any additional information you require and we will forward your request to City Colleges.
Map
City Colleges
Wicklow House, 84-88 South Great George's Street, Dublin, Republic of Ireland