Course Description
Pearson BTEC Level 5 Award in Management and Leadership
Pearson BTEC Level 5 Award in Management and Leadership
Overview
The Pearson BTEC Level 5 Award in Management and Leadership programme will introduce learners to strategic management skills and enable them to develop middle management skills to prepare for senior management roles. A comprehensive course, individuals following the programme will find opportunities to take on the job role of director or senior manager in a wide range of sectors and industries. It is an excellent stepping stone to enhance your educational qualification and continue in a specific area of work. Gain the competence to function in senior management positions and have a clear understanding of strategic management and business planning.
The Pearson BTEC Level 5 Award in Management and Leadership course will improve a learner's understanding of strategic management and business planning. The primary focus is to enhance their ambition, creativity and commitment to achieve high performance in a senior management position.
Method of Assessment
The Pearson BTEC Level 5 Award in Management and Leadership is a 70 TQT, 7 credit and 24 guided learning hour (GLH) qualification that consists of one module.
Mandatory Units 
Unit 1: Principles of Management and Leadership
To pass this course the learner must have successfully passed all the assessment criteria. The purpose of assessment is to ensure that effective learning has taken place to give learners the opportunity to:
Meet the standard determined by the assessment criteria
Achieve the learning outcomes
All units within these qualifications are internally assessed. The qualifications are criterion referenced, based on the achievement of all the specified learning outcomes.
Additionally, £219 (Inc. VAT) is charged for your assessment and certificate. You need to pay this when you are submitting your assessments only (It is not required to pay initially when you are registering). This payment can be paid in installments when you are submitting your assessments.
Learning Outcomes
Understand leadership management principles and theories and when to apply them within an organisation.
Have a clear understanding of management of performance.
Learn the different types of leadership styles.
There needs to be motivation and empowerment within an organisation. Learn why?
Access Duration
The course will be directly delivered to you, and you have 12 months access to the online learning platform from the date you joined the course. The course is self-paced and you can complete it in stages, revisiting the lectures at any time.
Course Description
Qualification type: BTEC Professional qualification
Qualification title: Pearson BTEC Level 5 Award in Management and Leadership
Level: Level 5
Accreditation status: Accredited
Guided Learning Hours (GLH): 24
Credits: 7
Total Qualification Time (TQT): 70
Qualification number (QN): 601/3798/8
Availability: UK and International
Certification
Those who successfully complete the course will be awarded the Pearson BTEC Level 5 Award in Management and Leadership. It will make you marketable to potential employers, and your motivation at gaining new skills will be recognised.
Awarding Body
Pearson BTEC is a leading, learning company worldwide. Pearson believes that learning is key to improving one's opportunities in life. Pearson collaborates with leading educational organisations to offer learners content, curricula, assessment and training. BTEC has a route that every learner can take, whether you are self-employed or want to enter a top university. BTEC courses are of the highest quality, providing hands-on experience. You can develop invaluable skills that will make you a highly marketable candidate for your future career.
---
| | |
| --- | --- |
| College Name | 1 Training |
| Course Category | Business, Business Management |
| Course Type | Online Learning |
| Course Qualification | Award / Certificate |
| Course Location | Dublin, Ireland |
| Course Fee | 35 |
| Course Duration | 24 Guided Learning Hours |
| Entry Requirements | Learners must be over the age of 19, and demonstrate the following: Level 4 qualification (or equivalent) / Mature applicant with A level (or equivalent) and work experience in a middle management role or have recent middle management experience in a paid or voluntary capacity. If English is not your first language, you need to produce a recognised proof of your English language proficiency. In order to qualify for the program (Awarding Body Registration) you will need to make the payment of £59 (Inc. VAT) and submit a completed application form which will be provided to you. This form should be provided to us within a month of enrolment along with the following; Proof of educational qualifications You will need to provide a copy of an identification document, such as a passport or driving licence. Upon submission of the documents your application will be reviewed. If you fail to meet the entry requirements of the program your application will not be accepted. |
| Career Path | The Pearson BTEC Level 5 Award in Management and Leadership provides an introduction to the skills, qualities and knowledge that may be required for employment in a particular vocational sector. This course provides learners with realistic and appropriate career related opportunities worldwide for 21st century employment markets. Once learners successfully complete the Pearson BTEC Level 5 Award in Management and Leadership they can go onto study further or gain employment opportunities. The qualification will assist learners to seek progression in senior manager's roles, and to develop their knowledge of management and leadership. |
Course Provider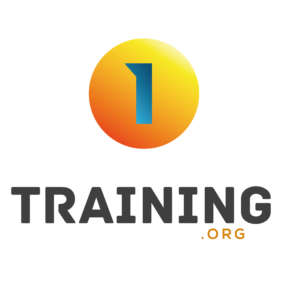 63/66 Hatton Garden, 5th Floor, Suite 23, London. EC1N 8LE, Dublin, United Kingdom
Make Enquiry
Please insert your contact details and any additional information you require and we will forward your request to 1 Training.
Map
1 Training
63/66 Hatton Garden, 5th Floor, Suite 23, London. EC1N 8LE, Dublin, United Kingdom