Course Description
Paediatric First Aid
Legislation requires that all registered childcare providers are trained in First Aid for children and are readily available to the children. Paediatric first aid is also a very informative and useful course to have if you are a parent of young children.
Who should do this course?
All persons working in the childcare sector and all parents of young children.
What will you learn on this course?
At the end of this course, participants will be able to:
Assess the paediatric patient
Perform the CPR on a child and infant
Place the child and infant in the recovery position
Know how to treat the choking child and infant
Stop bleeding
How does it work?
You complete each module. You will take part in an assessment process at the end of each module which consists of 20 multiple choice questions with a pass mark of 80%.
The answers are marked automatically so you will instantly know if you have passed. If you don't pass, don't worry, you can take the course as many times as you need to with no extra charge.
Certification
Upon successful completion, participants will receive a certificate of completion.
Active Monitoring
This course is a blended learning course with our qualified tutors providing practical demonstrations and assessments in the workplace.
---
Blackrock, Dublin, Ireland
Course Provider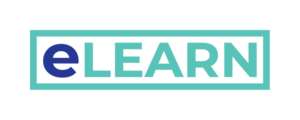 10 Booterstown Avenue, Blackrock, Co. Dublin, Ireland., Dublin, Ireland
Make Enquiry
Please insert your contact details and any additional information you require and we will forward your request to myelearnsafety.com.
Map
myelearnsafety.com
10 Booterstown Avenue, Blackrock, Co. Dublin, Ireland., Dublin, Ireland