Course Description
Online Course for Exploring ASP.NET Core Fundamentals
Online Course for Exploring ASP.NET Core Fundamentals
Overview:
Exploring ASP.NET Core Fundamentals course is the next-generation, cross-platform and open-source network. It is a modern, fast and flexible system that works across different platforms. Whether you are just starting out or someone who is already employed the course covers the fundamentals that you need to know to start building your first ASP.NET application. The course is one of the most popular assets in the software development industry.
The course will provide you with an overview of Exploring ASP.NET Core Fundamentals acquire sufficient knowledge on model, view and controller, dependency injection into controllers, testing controllers and gain an optimised development framework on apps that are deployed to the cloud or running on-premises.
In this course learners will build a complete application from start to finish using real-world technologies and experiences. The course is internationally recognised and accredited to a training organisation and you will be issued an internationally recognised qualification following full completion of Exploring ASP.NET Core Fundamentals course.
Why consider 1Training?
As improvements and advancements are made in technology, online courses are no longer just conventional means of studying at affordable costs. In many aspects online training offers superiority to traditional learning. There is an effectiveness and convenience that traditional learning cannot provide. The overall convenience and flexibility makes it a superior learning method.
1Training offers the most convenient path to gain an internationally recognised qualification that will give you the opportunity to put into practice your skill and expertise in an enterprise or corporate environment. You can study at your own pace at 1Training and you will be provided with all the necessary material, tutorials, qualified course instructor and multiple free resources which include Free CV writing pack, Nus Discounted Card, Free career support and course demo to make your learning experience enriching and more rewarding.
Learning Outcomes
Gain insight into fundamentals and concepts of ASP.NET.
Learn how to work with multiple environments.
Learn how to implement security in ASP.NET applications.
Learn how to build custom model binders and model validation
Learn how to test controllers.
Course Titles
Module 01: Intro to .NET Core
Module 02: .NET Core Apps
Module 03: Building an ASP.NET Web App
Access Duration
The course will be directly delivered to you, and you have 12 months access to the online learning platform from the date you joined the course.  The course is self-paced and you can complete it in stages, revisiting the lectures at anytime.
Who is this Course aimed at?
The course is aimed at individuals who want to learn ASP.NET and receive a certification to validate your skills. It is also for those who are interested in learning the latest technologies.
Method of Assessment
At the end of the Exploring ASP.NET Core Fundamentals you will be required to take a multiple choice question assessment test. The multiple choice question assessment will be automatically marked with learners receiving an instant grade.
Certification
Those who successfully complete the exam will be awarded the certificate in Exploring ASP.NET Core Fundamentals. You will receive a free e-certificate and you can purchase a printed certificate, as well.
Awarding Body
The certificate will be awarded by CPD and iAP. This internationally recognised qualification will make your CV standout and encourage employers to see your motivation at expanding your skills and knowledge in the IT enterprise.
Other Benefits
Written and designed by the industry's finest expert instructors with over 15 years of experience
Repeat and rewind all your lectures and enjoy a personalised learning experience
Gain access to quality video tutorials
Unlimited 12 months access from anywhere, anytime
Excellent Tutor Support Service (Monday to Friday)
Save time and money on travel
Learn at your convenience and leisure
Quizzes, tests mock exams, practice exams to ensure you are 100% ready
Eligible for a NUS discount card
Free Career Support Service
25% Discount on personal Statement and covering letter writing service
Free Access to Over 150 courses for 2 days (48 hours)
Free access to course before you purchase (For selected courses only)
Course Curriculum Total Units : 22
➤ Module 01 – Intro to .NET Core
1.0 Topic A: Intro to .NET Core – Part 1
2.0 Topic B: A Primer on .NET Core Architecture – Part 1
3.0 Topic C: Getting Started with .NET Core – Part 1
4.0 Topic D: .NET Core Command Line Tools – Part 1
➤ Module 02 – .NET Core Apps
1.0 Topic A: .NET Core App – Part 1
2.0 Topic B: Foundation of ASP.NET Core – Part 1
3.0 Topic C: Building an MVC App – Part 1
➤ Module 03 – Building an ASP.NET Web App
1.0 Topic A: Visual Studio Tooling – Part 1
2.0 Topic B: Project Structure – Part 1
3.0 Topic C: State of .NET Core – Part 1
4.0 Topic D: Should I Use .NET Core Today? – Part 1
---
| | |
| --- | --- |
| College Name | 1 Training |
| Course Category | Computers & IT (Information Technology) |
| Course Type | Online Learning |
| Course Qualification | CPD |
| Course Location | Dublin, Ireland |
| Course Fee | 18 |
| Entry Requirements | • You must be over the age of 16 and have a basic understanding of Maths, English and ICT • The course is for learners who enjoy learning practical usage of frameworks to build a functional and compelling application |
Course Provider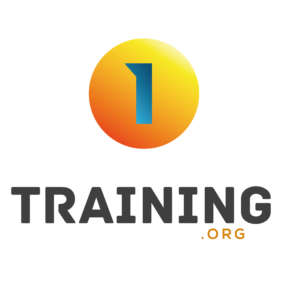 63/66 Hatton Garden, 5th Floor, Suite 23, London. EC1N 8LE, Dublin, United Kingdom
Make Enquiry
Please insert your contact details and any additional information you require and we will forward your request to 1 Training.
Map
1 Training
63/66 Hatton Garden, 5th Floor, Suite 23, London. EC1N 8LE, Dublin, United Kingdom