Course Description
Next Step in Computers  (After Beginners Course) 
    Who is this course for? 
If you've used a computer before but need to know more about the Internet, E-mail, Creating Documents using Word Processing, Filing Systems, Internet Security and Buying-on-Line then this is the course for you.
Get to know about your Computer & Filing Systems:
Learn about your Computer e.g. Control Panel, Storage & Speed
Filing, Naming & Organisation of Documents
What are folders & how do they work?
Microsoft Word:
Improve the appearance of words (called text)
Learn how to layout letters in Word
Bullets, numbering, line spacing, alignment
Change margins and orientation
Difference between Save and Save as
How to copy, move (cut) and paste text
Internet:
Learn how to use the Internet for secure and safe purchasing of goods
Source information and find products
Learn quick ways to find information on any topic on the internet.
Book Airline Tickets, Holidays and complete other online booking forms
E-mail:
Compose, reply, forward, print & delete messages
Send an e-mail to multiple users
How to use CC & BCC
Learn how to attach pictures and files such as a C.V. or letter
---
| | |
| --- | --- |
| College Name | Pery Square Business College |
| Course Category | Computers & IT (Information Technology), Computers for Beginners |
| Course Type | Classroom Based |
| Course Qualification | Certificate of Attendance |
| Course Location | Limerick, Ireland |
| Course Start Date | 24th October 2019 |
| Course End Date | 24th October 2019 |
| Course Fee | €150 |
| Course Duration | 1 Day |
| Course Times | 10am to 5pm |
| Entry Requirements | You must have completed the Introduction to Computers Level 1 Course or have basic working Knowledge of the computer, Internet & basic Email skills. You may bring your own Laptop if you prefer. |
| Career Path | Any career where computer skills are required |
For information about Pery Square Business College, please visit our college page on
www.nightcourses.com
by clicking
here
.
Course Provider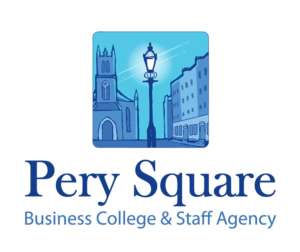 4 Pery Square, Limerick City, Limerick, Republic of Ireland