Course Description
NCFE Level 3 Certificate in Principles of Customer Service
NCFE Level 3 Certificate in Principles of Customer Service
Overview
The NCFE Level 3 Certificate in Principles of Customer Service is designed for individuals who want to acquire the skills and knowledge and enjoy a career in customer service. Customer service is one of the important elements of any business. It is the factor that determines the overall satisfaction of the customer with regards to the organisation's goods and services. The need for proper customer care in the current world is increasing dramatically and the demand for qualified and talented individuals are at an all-time high. It is a blooming industry with ample room for progression for aspiring individuals.
The NCFE Level 3 Certificate in Principles of Customer Service course is perfect for individuals who want to learn more about the industry. This course is developed to acquaint you with the customer service environment, principle of business and customer retention. Learn how to resolve customer complaints and how to monitor customer service interactions and feedback in an effective manner. Learners will be educated on how to promote and implement equality, diversity and inclusion in the workplace and make it a welcoming and comfortable environment for all employees and customers.
Course Curriculum Total Units : 28
Understand the Customer Service Environment [R/507/5627]
Principles of Business [L/507/4329]
Understand how to Resolve Customer's Problems or complaints [D/507/5565]
Understand Customers and Customer Retention [K/507/5634]
Understand How to Monitor customer Service Interactions and Feedback [M/507/5568]
Understand Equality, Diversity and Inclusion in the Workplace [K/507/4337]
Understand how to Manage Performance and Conflict in the Workplace [D/507/5646]
Learning Outcomes
Understand the customer service environment and how to ensure effective performance.
Learn about the principles and best practices of customer service.
Learn how to resolve customer problems and complaints in an effective manner.
Gain insight into customer issues, customer retention and the importance of customer retention for an organisation.
Learn how to monitor customer service interactions and feedback.
Understand equality, diversity and inclusion in the workplace and the importance of applying these principles in the workplace.
Access Duration
The course will be directly delivered to you, and you have 12 months access to the online learning platform from the date you joined the course. The course is self-paced and you can complete it in stages, revisiting the lectures at any time.
Who is this Course Aimed at?
Customer Service Representatives
Customer Service Team Leaders
Customer Service Managers
Anyone interested in acquiring the principles of customer service
Method of Assessment
To be awarded the NCFE Level 3 Certificate in Principles of Customer Service learners are required to successfully complete 4 mandatory units and 3 optional units.
Internally assessed and externally moderated portfolio of evidence. Each learner is required to create a portfolio of evidence which demonstrates achievement of all the learning outcomes and assessment criteria.
Additionally, £189 is charged for your assessment and certificate. You need to pay this when you are submitting your assessments only (It is not required to pay initially when you are registering). This payment can be paid in installments when you are submitting your assessments.
Certification
Those who successfully complete the exam will be awarded the certificate in NCFE Level 3 Certificate in Principles of Customer Service.
Awarding Body
CACHE are continually investing in high quality qualifications for the care and education industry, making them the UK's leading sector specialist. Developed by experts, CACHE qualifications help millions of learners to raise professional standards across the sector. As a result, CACHE has gained a deserved reputation for excellence and leadership.
NCFE is a national Awarding Organisation, passionate about designing, developing and certificating diverse, nationally recognised qualifications and awards. These qualifications contribute to the success of millions of learners at all levels, bringing them closer to fulfilling their personal goals. Last year alone, over 340,000 learners from over 2,000 colleges, schools and training organisations chose NCFE as the Awarding Organisation to help them move their careers forward.
Other benefits
Written and designed by the industry's finest expert instructors with over 15 years of experience
Repeat and rewind all your lectures and enjoy a personalised learning experience
Unlimited 12 months access from anywhere, anytime
Save time and money on travel
Learn at your convenience and leisure
Eligible for a TOTUM discount card
Free Career Support Service
25% Discount on personal Statement and covering letter writing service
Free Access to Over 150 courses for 2 days (48 hours)
Free access to course before you purchase (For selected courses only)
---
| | |
| --- | --- |
| College Name | 1 Training |
| Course Category | Business |
| Course Type | Online Learning |
| Course Qualification | Level 3 Certificate |
| Course Location | Dublin, Ireland |
| Course Fee | 33 |
| Course Duration | 220 Guided Learning Hours |
| Awarding Body | NCFE |
| Entry Requirements | Learners for this course must be 19 years of age or above and should have a basic understanding of English language, numeracy and ICT. In order to qualify for the program (Awarding Body Registration) you will need to make the payment of £89 and submit a completed application form which will be provided to you. This form should be provided to us within a month of enrolment along with the following; Proof of educational qualifications You must provide an identification document such as a passport or a driving license. Upon submission of the documents your application will be reviewed. If you fail to meet the entry requirements of the program your application will not be accepted. |
| Career Path | Customer Service Representative – £17,850 per annum Customer Service Manager – £27,754 per annum Customer Service Advisor – £17,114 per annum Customer Service Team Leader – £23,156 per annum |
Course Provider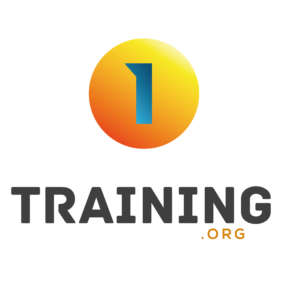 63/66 Hatton Garden, 5th Floor, Suite 23, London. EC1N 8LE, Dublin, United Kingdom
Make Enquiry
Please insert your contact details and any additional information you require and we will forward your request to 1 Training.
Map
1 Training
63/66 Hatton Garden, 5th Floor, Suite 23, London. EC1N 8LE, Dublin, United Kingdom