Course Description
NCFE CACHE Level 3 Diploma in Adult Care
NCFE CACHE Level 3 Diploma in Adult Care
Overview
The NCFE CACHE Level 3 Diploma in Adult Care is designed for individuals who want a career in adult care. Adult care has been getting a considerable amount of recognition in the last few years. As a result the need for proper adult care has also dramatically increased with a demand for qualified and highly trained adult care workers. It is a great career choice for people who love assisting old people and help them enhance their lives for the better. Progression might seem slow at the beginning, however, with some experience, deserving individuals can progress onto higher positions.
The NCFE CACHE Level 3 Diploma in Adult Care is perfect for individuals who want to acquire in-depth knowledge on the role of a care worker along with the duties and responsibilities. Gain an understanding on how to promote communication, personal development, equality, inclusion, health, safety and wellbeing in a care setting. Learners will be educated on the process of cleaning, decontamination and waste management in a care setting to ensure a hygienic and safe environment for people in their care. This course is also focused on creating a care plan and on taking positive risks.
Course Curriculum Total Units : 87
Promote Communication in Care Settings [H/615/7145]
Promote Effective Handling of Information in Care Settings [K/615/7146]
Promote Personal Development in Care Settings [M/615/7147]
Promote Person-centred Approaches in Care Settings [M/615/7150]
Promote Equality and Inclusion in Care Settings [T/615/7151]
Promote Health, Safety and Wellbeing in Care Settings [A/615/7152]
Responsibilities of a Care Worker [R/615/7142]
Duty of Care in Care Settings [F/615/7153]
Safeguarding and Protection in Care Settings [D/615/7144]
The Principles of Infection Prevention and Control [J/615/7154]
Causes and Spread of Infection [L/615/7155]
Cleaning, Decontamination and Waste Management [R/615/7156]
Move and Position Individuals in Accordance with their Care Plan [T/615/7229]
Support Positive Risk Taking for Individuals [M/615/7262]
Support Individuals to Maintain Personal Hygiene [K/615/7177]
Support Individuals to Access and Use Services and Facilities [A/615/7202]
Support Individuals with Specific Communication Needs [L/615/7320]
Learning Outcomes
Learn how to promote communication, personal development, equality, inclusion, health, safety and wellbeing in care settings.
Understand the role of a care worker along with the duties and responsibilities.
Understand the process of cleaning, decontamination and waste management in a care settings and the importance of a proper waste management.
Learn positive risk taking for individuals and the importance of supporting them through it.
Gain insight into duty of care in a care setting and its importance.
Learn how to move and position individuals according to their care plan.
Access Duration
The course will be directly delivered to you, and you have 12 months access to the online learning platform from the date you joined the course. The course is self-paced and you can complete it in stages, revisiting the lectures at any time.
Who is this Course Aimed at?
This course is suitable for anyone aspiring to kick start a career in adult care. However, this course might also benefit individuals looking to progress in the adult care industry.
Caregivers
Residential Care Workers
Adult Care Workers
Social Worker
Method of Assessment
The NCFE CACHE Level 3 Diploma in Adult Care is a 580 TQT, 58-credit and 399-guided-learning-hour (GLH) qualification that consists of 9 mandatory units (28 credits) and from optional units (30 credits) to achieve a total of 58 credits.
To pass this course the learner must regularly submit assignments. The purpose of assessment is to ensure that effective learning has taken place to give learners the opportunity to:
Meet the standard determined by the assessment criteria
Achieve the learning outcomes
All units within these qualifications are internally assessed. The qualifications are criterion referenced, based on the achievement of all the specified learning outcomes. Learners can take 12 – 18months to complete this course.
Additionally, £249 is charged for your assessment and certificate. You need to pay this when you are submitting your assessments only (It is not required to pay initially when you are registering). This payment can be paid in installments when you are submitting your assessments.
Awarding Body
CACHE are continually investing in high quality qualifications for the care and education industry, making them the UK's leading sector specialist. Developed by experts, CACHE qualifications help millions of learners to raise professional standards across the sector. As a result, CACHE has gained a deserved reputation for excellence and leadership.
NCFE is a national Awarding Organisation, passionate about designing, developing and certificating diverse, nationally recognised qualifications and awards. These qualifications contribute to the success of millions of learners at all levels, bringing them closer to fulfilling their personal goals. Last year alone, over 340,000 learners from over 2,000 colleges, schools and training organisations chose NCFE as the Awarding Organisation to help them move their careers forward.
Other benefits
Written and designed by the industry's finest expert instructors with over 15 years of experience
Repeat and rewind all your lectures and enjoy a personalised learning experience
Unlimited 12 months access from anywhere, anytime
Save time and money on travel
Learn at your convenience and leisure
Eligible for a TOTUM discount card
Free Career Support Service
25% Discount on personal Statement and covering letter writing service
Free Access to Over 150 courses for 2 days (48 hours)
Free access to course before you purchase (For selected courses only)
---
| | |
| --- | --- |
| College Name | 1 Training |
| Course Category | Care of the Older Person, Health Care |
| Course Type | Online Learning |
| Course Qualification | Diploma |
| Course Location | Dublin, Ireland |
| Course Fee | 33 |
| Course Duration | 399 Guided Learning Hours |
| Awarding Body | NCFE |
| Entry Requirements | Learners for this course must be 19 years of age or above and should have a basic understanding of English language, numeracy and ICT. n order to qualify for the program (Awarding Body Registration) you will need to make the payment of £119 and submit a completed application form which will be provided to you. This form should be provided to us within a month of enrolment along with the following; Proof of educational qualifications You must provide an identification document such as a passport or a driving license. Upon submission of the documents your application will be reviewed. If you fail to meet the entry requirements of the program your application will not be accepted. |
| Career Path | Social Worker – £28,168 per annum Caregiver – £7.91 per hour Residential Caregiver – £16,384 per annum Senior Helper |
Course Provider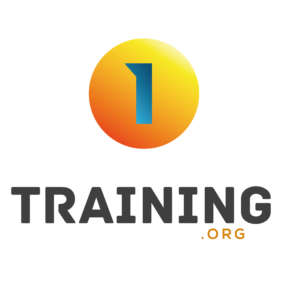 63/66 Hatton Garden, 5th Floor, Suite 23, London. EC1N 8LE, Dublin, United Kingdom
Make Enquiry
Please insert your contact details and any additional information you require and we will forward your request to 1 Training.
Map
1 Training
63/66 Hatton Garden, 5th Floor, Suite 23, London. EC1N 8LE, Dublin, United Kingdom