Course Description
MS Word 2013
Overview:
This excellent Microsoft Word 2013 course is a complete training resource which will get you up and running with Word 2013. This Word 2013 course will guide you through opening the program, navigating the interface & creating a document. In addition, learn how to enhance your documents with text formatting, styles, tables, forms and graphics on Word 2013. During this Word 2013 course, you will learn how to enter and edit text, how to create tab stops, lists and page breaks, how to customise the Quick Action Toolbar, how to enhance documents with borders, watermarks and colour, how to add comments and track changes, how to run a Mail Merge and create Macros, and much more!
Learning with 1Training has many advantages. The course material is delivered straight to you and can be adapted to fit in with your lifestyle. It is created by experts within the industry, meaning you are receiving accurate information, which is up-to-date and easy to understand. This course is comprised of professional learning material, all delivered through a system that you will have access to 24 hours a day, 7 days a week for 365 days (12 months).
What skills will I learn?
Learn to manage long and complex documents, as well as using the built-in review tools
This Word 2013 course also covers more advanced chapters on creating Mail Merges and Macros
As a bonus, this course includes a folder of supplemental material, which includes keyboard shortcuts and other helpful information on Word 2013
Course outline:
Module 01: Microsoft Word 2013 Basics
Module 02: Creating New Documents
Module 03: Opening & Navigating Documents
Module 04: Editing A Document
Module 05: Font Formatting
Module 06: Paragraph Formatting
Module 07: Document Formatting
Module 08: Proofing & Printing Documents
Module 09: Easy Automation In Word
Module 10: Formatting With Styles
Module 11: Section Formatting & Columns
Module 12: Managing Long Or Complex Documents
Module 13: Document Reviewing Tools
Module 14: Enhancing Documents With Graphics
Module 15: Creating Tables & Forms
Module 16: Working With Mail Merge
Module 17: Automating Tasks With Macros
How will I be assessed?
You will have one assignment. Pass mark is 65%.
You will only need to pay £19 for assessment.
You will receive the results within 72 hours of submittal, and will be sent a certificate in 7-14 days.
Certification:
Those who successfully pass this course will be awarded a Word 2013 certificate. Anyone eligible for certification will receive a free e-certificate, and printed certificate.
---
| | |
| --- | --- |
| College Name | 1 Training |
| Course Category | Computers & IT (Information Technology), Microsoft Word |
| Course Type | Online Learning |
| Course Qualification | CPD |
| Course Location | Dublin, Ireland |
| Course Fee | 18 |
| Course Duration | Guided Learning Hours 06 |
| Entry Requirements | • You must be 16 or over • You should have a basic understanding of English, Maths and ICT • You will need a computer or tablet with internet connection (or access to one) |
| Career Path | • Administrator • Receptionist • PA • Office Executive • Executive Assistant |
Course Provider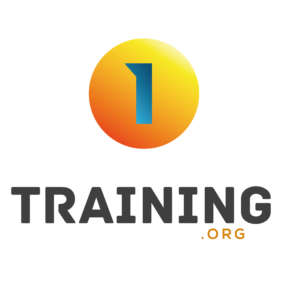 63/66 Hatton Garden, 5th Floor, Suite 23, London. EC1N 8LE, Dublin, United Kingdom
Make Enquiry
Please insert your contact details and any additional information you require and we will forward your request to 1 Training.
Map
1 Training
63/66 Hatton Garden, 5th Floor, Suite 23, London. EC1N 8LE, Dublin, United Kingdom