Course Description
MS Office 2010 Getting Up to Speed
MS Office 2010 Getting Up to Speed
Overview: 
This excellent Office 2010 course will get you up to speed with this outstanding software suite. Designed for those with some experience with Office 2007, this course will show you what you need to know to get up to speed and quickly take full advantage of overlapping features found across the applications of Office 2010. The course has been created by an expert instructor with years of experience, as you can imagine, you will be given an abundance of insider knowledge and tips.
Our learning material is available to students 24/7 anywhere in the world, so it's extremely convenient. These intensive online courses are open to everyone, as long as you have an interest in the topic! We provide world-class learning led by IAP, so you can be assured that the material is high quality, accurate and up-to-date.
What skills will I gain?
Study the new or enhanced features found in the Office 2010 applications including Word, Excel, PowerPoint, Outlook, Access and OneNote as well as changes to the overall interface and the all new Web Apps
This course will teach you all of the shared features used in Office 2010
Focus on features of Office 2010 that will bring your work to a whole new level of professionalism and mobility
Cover applications including Word, Excel, PowerPoint, Outlook, Access, OneNote and more
How will I be assessed?
You will have one assignment. Pass mark is 65%.
You will only need to pay £19 for assessment.
You will receive the results within 72 hours of submittal, and will be sent a certificate in 7-14 days.
What Certification am I going to receive?
Those who successfully pass this course will be awarded a Office 2010: Getting Up to Speed certificate. Anyone eligible for certification will receive a free e-certificate, and printed certificate.
Course Curriculum Total Units : 0
1: OFFICE 2010 FIRST GLANCE
2: OFFICE 2010 FILE FORMATS
3: OFFICE 2010 SHARED FEATURES
4: WHAT'S NEW IN WORD 2010
5: WHAT'S NEW IN EXCEL® 2010
6: WHAT'S NEW IN POWERPOINT® 2010
7: WHAT'S NEW IN ACCESS® 2010
8: WHAT'S NEW IN OUTLOOK® 2010
9: WHAT'S NEW IN ONENOTE® 2010
10: WHAT ABOUT WEB APPS?
1: THE OFFICE 2010 INTERFACE
2: WORKING WITH OFFICE 2010 FILE FORMATS
3: KEEPING CONSISTENT WITH THEMES
4: MANIPULATING & ENHANCING TEXT
5: COMMUNICATING CLEARLY WITH SMARTART®
6: ADJUSTING IMAGES LIKE A PRO
7: PREPARING & DISTRIBUTING FILES
---
| | |
| --- | --- |
| College Name | 1 Training |
| Course Category | Computers & IT (Information Technology), Microsoft Office |
| Course Location | Dublin, Ireland |
| Course Fee | 18 |
| Course Duration | Guided Learning Hours 06 |
| Entry Requirements | • You must be 16 or over • You should have a basic understanding of English, Maths and ICT • You will need a computer or tablet with internet connection (or access to one) |
| Career Path | • Bookkeeping • Accounting • Office • Business • Entrepreneurship |
Course Provider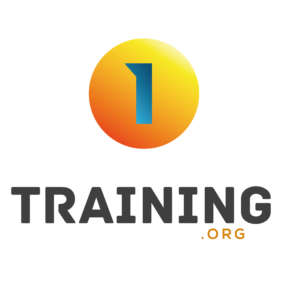 63/66 Hatton Garden, 5th Floor, Suite 23, London. EC1N 8LE, Dublin, United Kingdom
Make Enquiry
Please insert your contact details and any additional information you require and we will forward your request to 1 Training.
Map
1 Training
63/66 Hatton Garden, 5th Floor, Suite 23, London. EC1N 8LE, Dublin, United Kingdom