Course Description
MS Office 2010 about Shared Features
MS Office 2010 about Shared Features
Overview:
This excellent Office 2010 course will get you up to speed with this outstanding software suite, with a focus on the shared features. The course is intended for those who have upgraded from Office 2007 to Office 2010, as there were significant changes to the interface in Office 2007 and that paved the way for Office 2010 to focus on features that will bring your work to a whole new level of professionalism and mobility. The course has been created by an expert instructor with years of experience, as you can imagine, you will be given an abundance of insider knowledge and tips.
Our learning material is available to students 24/7 anywhere in the world, so it's extremely convenient. These intensive online courses are open to everyone, as long as you have an interest in the topic! We provide world-class learning led by IAP, so you can be assured that the material is high quality, accurate and up-to-date.
PLEASE NOTE: We do not provide any software with this course.
Course Curriculum Total Units : 43
1: THE OFFICE 2010 INTERFACE
1. The Fluent Interface
2. Windows with a View
3. The Ribbon
4. Using & Customizing the Quick Access Toolbar
5. Customizing the Ribbon
6. The Backstage View
7. Using Office 2010 Help
2: WORKING WITH OFFICE 2010 FILE FORMATS
1. Opening Existing & Recent Files
2. Office File Formats & XML
3. Updating Files to the New Format
4. Using the Compatibility Checker & Reverting Files
5. Saving & Sharing Files to Other Formats
3: KEEPING CONSISTENT WITH THEMES
1. Exploring the Concept of Themes
2. Working with Theme Fonts
3. A Word about Color
4. Defining & Applying Theme Colors
5. Selecting Theme Effects
6. Saving & Applying Custom Themes
4: MANIPULATING & ENHANCING TEXT
1. Basic Text Formatting
2. Applying Text Effects
3. Using AutoCorrect
4. Inserting Symbols & Equations
5. Finding & Replacing Content
6. Using the Clipboard, Paste Options & Format Painter
5: COMMUNICATING CLEARLY WITH SMARTART®
1. Inserting a SmartArt Graphic
2. Adding Text to the SmartArt Diagram
3. Adjusting the Design & Formatting
6: ADJUSTING IMAGES LIKE A PRO
1. Shape Basics
2. Formatting Graphics
3. Selecting & Arranging Graphics
4. Adding Clip Art
5. Inserting Screenshots
6. Picture Corrections & Color Effects
7. Optimizing Images with Picture Styles
8. Removing Backgrounds
7: PREPARING & DISTRIBUTING FILES
1. Comparing & Commenting Files
2. Keeping Track of File Changes
3. Proofing & Researching for Files
4. Using Translation Tools
5. Preparing for Sharing
6. Finalizing Files
7. Printing & Distributing Files
8. Credits
What skills will I gain?
A comprehensive introduction to the Fluent interface and Ribbon
A complete discussion about the new XML file format and how to work between the old and new formats
Managing consistency between application files using common tools like Themes
Enhancing documents using images, shapes and SmartArt
The ease with which we can save, recover and share files
How will I be assessed?
You will have one assignment. Pass mark is 65%.
You will only need to pay £19 for assessment.
You will receive the results within 72 hours of submittal, and will be sent a certificate in 7-14 days.
What Certification am I going to receive?
Those who successfully pass this course will be awarded a Office 2010: Shared Features certificate. Anyone eligible for certification will receive a free e-certificate, and printed certificate.
PLEASE NOTE: We do not provide any software with this course.
---
| | |
| --- | --- |
| College Name | 1 Training |
| Course Category | Computers & IT (Information Technology), Microsoft Office |
| Course Type | Online Learning |
| Course Qualification | CPD |
| Course Location | Dublin, Ireland |
| Course Fee | 18 |
| Course Duration | 08 |
| Entry Requirements | • You must be 16 or over • You should have a basic understanding of English, Maths and ICT • You will need a computer or tablet with internet connection (or access to one) |
| Career Path | • Bookkeeping • Accounting • Office • Business • Entrepreneurship |
Course Provider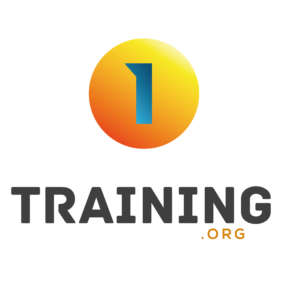 63/66 Hatton Garden, 5th Floor, Suite 23, London. EC1N 8LE, Dublin, United Kingdom
Make Enquiry
Please insert your contact details and any additional information you require and we will forward your request to 1 Training.
Map
1 Training
63/66 Hatton Garden, 5th Floor, Suite 23, London. EC1N 8LE, Dublin, United Kingdom