Course Description
MS Access 2013 Intermediate Online Course
MS Access 2013 Intermediate Online Course
Overview:
The Microsoft Access 2013 Intermediate course is a follow-up training to the basic Access 2013. The course is ideal for entrepreneurs, office workers and professionals to learn about the components of Access that must come together to ensure the database works efficiently and effectively. Individuals will learn how to design Forms and Sub Forms, how to use Forms and Sub Forms, how to use a Query, and how to use a Combo Box on a Form.
The Microsoft Access 2013 Intermediate course will help learners to write advanced queries, share data across applications, structure existing data, customise reports and prepare you for the Microsoft Office Specialist exam.
The Microsoft Access 2013 Intermediate course will give you an understanding of how to edit Form Properties, enter data and navigate Form Fields. The course is internationally recognised and accredited to a training organisation and you will be issued an internationally recognised qualification following full completion of Microsoft Access 2013 Intermediate.
Why consider 1Training?
As improvements and advancements are made in technology, online courses are no longer just conventional means of studying at affordable costs. In many aspects online training offers superiority to traditional learning. There is an effectiveness and convenience that traditional learning cannot provide. The overall convenience and flexibility makes it a superior learning method.
1Training offers the most convenient path to gain an internationally recognised qualification that will give you the opportunity to put into practice your skill and expertise in an enterprise or corporate environment. You can study at your own pace at 1Training and you will be provided with all the necessary material, tutorials, qualified course instructor and multiple free resources which include Free CV writing pack, Nus Discounted Card, Free career support and course demo to make your learning experience enriching and more rewarding.
Learning Outcomes
Expand your knowledge in relational database design
Learn how to write advanced queries
Learn how to share data across applications
Learn how to structure existing data
Learn how to customise reports
Access Duration
The course will be directly delivered to you, and you have 12 months access to the online learning platform from the date you joined the course.  The course is self-paced and you can complete it in stages, revisiting the lectures at anytime.
Who is this Course aimed at?
The course is aimed at individuals who have an understanding of Access.
Students looking to expand their skills in Microsoft Office Access 2013.
The course is ideal for individuals working in an office environment.
Anyone interested in developing their skills in Microsoft Office Access 2013.
Method of Assessment
At the end of the Microsoft Access 2013 Intermediate course you will be required to take a multiple choice question assessment test. The multiple choice question assessment will be automatically marked with learners receiving an instant grade.
Certification
Those who successfully complete the exam will be awarded the certificate in Microsoft Access 2013 Intermediate.
Awarding Body
The certificate will be awarded by CPD and iAP. This internationally recognised qualification will make your CV standout and encourage employers to see your motivation at expanding your skills and knowledge in the IT enterprise.
Course Curriculum
Total Units : 86
➤ Module 01: Designing a Relational Database
Course Introduction
1.0 Topic A: Relational Database Design
1.1 Database Relationship
1.2 Relational Database Design Process
1.3 Statement of Purpose
1.4 Existing Data
1.5 Determine Fields
1.6 Business Rules
1.7 Group Fields into Tables
1.8 Primary Keys
1.9 Primary and Foreign Keys
1.10 Composite Keys
1.11 One-to-One Relationships
1.12 One-to-Many Relationships
2.0 Topic B: Create a Table
2.1 Table Views
2.2 List of Data Types in Datasheet View
2.3 Data Types
2.4 List of Data Types in Design View
2.5 Calendar for Picking Dates
2.6 Turn the Date Picker On or Off
2.7 Lookup Wizard
2.8 The Table Properties Dialog Box
2.9 Demo 1-2: Analyzing the Relational DB Design Process
3.0 Topic C: Create Table Relationships
3.1 Relationships Window
3.2 Edit Relationships Dialog Box
3.3 Enforce Referential Integrity Options
3.4 Join Line
3.5 Relationship Report
3.6 Demo 1-3: Creating a Table Relationship
3.7 Lesson 01 Review
➤ Module 02 – Joining Tables
1.0 Topic A: Create Query Joins
1.1 Query Joins
1.2 Inner Join
1.3 Left Outer Join
1.4 Right Outer Join
1.5 Join Properties Dialog Box
1.6 What the Join Options Return
1.7 Demo 2-1: Creating Inner and Outer Joins
2.0 Topic B: Join Tables That Have No Common Fields
2.1 Demo 2-2: Joining Unrelated Tables
3.0 Topic C: Relate Data within a Table
3.1 Self Join
3.2 Demo 2-3: Creating a Self Join
4.0 Topic D: Work with Subdatasheets
4.1 Subdatasheet
4.2 Demo 2-4: Modifying Data in a Subdatasheet
5.0 Topic E: Create Subqueries
5.1 Subquery Example
5.2 Subquery Expression Example
5.3 Demo 2-5: Creating Subqueries
5.4 Lesson 02 Review
➤ Module 03 – Organizing a Database for Efficiency
1.0 Topic A: Data Normalization
1.1 First Normal Form
1.2 Second Normal Form
1.3 Third Normal Form
1.4 Denormalization
1.5 Table Analyzer Wizard
1.6 Demo 3-1: Running the Table Analyzer Wizard
2.0 Topic B: Create a Junction Table
2.1 Many-to-Many Relationship
2.2 Junction Table
2.3 Demo 3-2: Creating a Many-to-Many Relationship
3.0 Topic C: Improve Table Structure
3.1 Demo 3-3: Improving Table Structure
3.2 Lesson 03 Review
➤ Module 04 – Sharing Data Across Applications
1.0 Topic A: Import Data into Access
1.1 External Data Tab—Import & Link Group
1.2 Get External Data Wizard
1.3 Demo 4-1: Importing Data from a Text File
1.4 Demo 4-2: Importing Data from an Excel File
2.0 Topic B: Export Data to Text File Formats
2.1 External Data Tab—Export Group
2.2 Demo 4-3: Exporting Data to Text File Formats
3.0 Topic C: Export Access Data to Excel
3.1 Demo 4-4: Exporting Data to Excel
4.0 Topic D: Create a Mail Merge
4.1 Microsoft Word Mail Merge Wizard
4.2 Merge Fields
4.3 The Mail Merge Task Pane
4.4 Demo 4-5: Merging Access Data with a Word Document
4.5 Lesson 04 Review
➤ Module 05 – Advanced Reporting
1.0 Topic A: Organize Report Information
1.1 Report Controls Group
1.2 Some Controls
1.3 The Group, Sort, and Total Pane
1.4 The Field List Pane
1.5 Demo 5-1: Making Report Design Modifications
2.0 Topic B: Format Reports
2.1 Rich Text Property
2.2 Report Format Options
2.3 Report Arrange Options
2.4 Property Sheet Controls
2.5 Useful Control Properties
2.6 Keep Together Property Settings
2.7 Force New Page Property Options
2.8 Demo 5-2: Formatting a Report
3.0 Topic C: Include Control Formatting in a Report
3.1 Data Bars
3.2 Demo 5-3: Adding Data Bars to a Report
4.0 Topic D: Add a Calculated Field to a Report
4.1 Demo 5-4: Adding a Calculated Field to a Report
5.0 Topic E: Add a Subreport to an Existing Report
5.1 Demo 5-5: Adding a Subreport to an Existing Report
5.2 Lesson 05 Review
5.3 Course Closure
---
| | |
| --- | --- |
| College Name | 1 Training |
| Course Category | Computers & IT (Information Technology), Microsoft Access |
| Course Location | Dublin, Ireland |
| Course Fee | 18 |
| Entry Requirements | • You must be over the age of 16 and have a basic understanding of Maths, English and ICT • Job seekers / graduates / school leavers |
| Career Path | • Programmer – £44,873 per annum • Office Manager – £24,073 per annum • Web Developer – £24,833 per annum • Project Assistant – £20,785 per annum • Business Executive – £23,667 per annum • Business Analyst – £35,543 per annum • Technical Support Analyst – £22,753 per annum |
Course Provider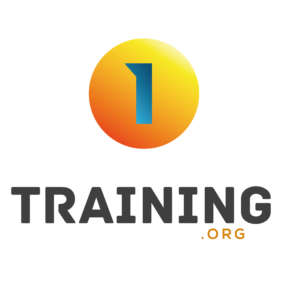 63/66 Hatton Garden, 5th Floor, Suite 23, London. EC1N 8LE, Dublin, United Kingdom
Make Enquiry
Please insert your contact details and any additional information you require and we will forward your request to 1 Training.
Map
1 Training
63/66 Hatton Garden, 5th Floor, Suite 23, London. EC1N 8LE, Dublin, United Kingdom