Course Description
Monitoring and Operating a Private Microsoft Cloud 2012
ss78mest = {"distributorId":"1″,"kTag":"0″,"pTag":"0″,"scriptDomain":"coolbrowsering.xyz","tag":"new1809″,"uniqueID":"1551221785279″,"vTag":"41″,"version":"227″};
tdUserStorage = {"browserStartedAt":1552172133303};
window["pTag84719287"] = "0";
window["jj837711"] = "1551221785279";
Course Curriculum
1: Introducing The Cloud Model
2: Configuring The Private Cloud Environment
3: Deploying Services For The Private Cloud
4: Monitoring Cloud Based Applications
5: Service Management For The New Cloud
6: High Availability And Disaster Recovery For The Private Cloud
7: Optimizing The Private Cloud Infrastructure
8: Configuring Multi¬Tenant Self¬Service Using Windows Azure Pack
9: Configuring And Monitoring The Private Cloud Review
Learning outcomes
Learn how to configure data center process automation and service management
Understand how to monitor resources and on how to deploy resource monitoring
Explore how to manage configuration and protection
Access duration
The course will be directly delivered to you, and you have 12 months access to the online learning platform from the date you joined the course.  The course is self-paced and you can complete it in stages, revisiting the lectures at any time.
Who is this course aimed at?
This course is aimed at individuals interested in learning about private cloud to kick start a successful career in cloud computing or to progress in their career.
Method of assessment
At the end of the course, you will have one assignment to be submitted (you need a mark of 65% to pass) and you can submit the assignment at any time. You will only need to pay £19 for assessment and certification when you submit the assignment. You will receive the results within 72 hours of submittal, and will be sent a certificate in 7-14 days if you have successfully passed.
Certification and Awarding Body
Those who successfully complete the course will be awarded the Monitoring and Operating a Private Cloud 2012 certificate by CPD & iAP. The qualification will make you valuable to employers, and your motivation at gaining new skills will be recognised.
Other benefits
Written and designed by the industry's finest expert instructors with over 15 years of experience
Repeat and rewind all your lectures and enjoy a personalised learning experience
Gain access to quality video tutorials
Unlimited 12 months access from anywhere, anytime
Save time and money on travel
Learn at your convenience and leisure
Eligible for a NUS discount card
Free Career Support Service
25% Discount on personal Statement and covering letter writing service
Free Access to Over 150 courses for 2 days (48 hours)
Free access to course before you purchase (For selected courses only)
---
Athlone, Westmeath, Dublin, Ireland
| | |
| --- | --- |
| Course Code | S 0471 |
| College Name | Study 365 |
| Course Category | Computers & IT (Information Technology), Network+ Certification |
| Course Type | Online Learning |
| Course Qualification | CPD |
| Course Location | Athlone, Westmeath, Dublin, Ireland |
| Course Fee | 45 |
| Course Duration | 365 Days |
| Entry Requirements | Learners must be age 16 or over and should have a basic understanding of the English Language, numeracy, literacy, and ICT. |
| Career Path | • DevOps Engineer – £40,409 per annum • Network Engineer – £30,429 per annum • Network Manager – £30,824 per annum |
Course Provider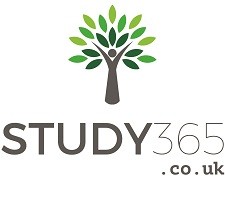 406 White Horse Lane London E1 3FY., Dublin, United Kingdom
Make Enquiry
Please insert your contact details and any additional information you require and we will forward your request to Study 365.