Course Description
Overview
In order to use a PC without it becoming cumbersome and frustrating, you need to know its operating system and how to navigate, find, open, use and manage the system including its hardware, software and files. This course will review some of the old standby features and hone in on the numerous enhancements in this version.
Learning with Study 365 has many advantages. The course material is delivered straight to you and can be adapted to fit in with your lifestyle. It is created by experts within the industry, meaning you are receiving accurate information, which is up-to-date and easy to understand. This course is comprised of professional learning material, all delivered through a system that you will have access to 24 hours a day, 7 days a week for 365 days (12 months).
Who is it for?
Office workers
Business executives
Business owners
Administrators
Students
Course outline:
This course consists of the following:
Module 1: Getting started using Windows 7
Module 2: Customizing the Windows desktop
Module 3: Accessing The Started menu
Module 4:  Exploring The Revised task bar
Module 5: Optimizing The Windows user experience
Module 6: Examining Hardware & software
Module 7: Enjoying Media
Module 8: Connecting to A Network
Module 9: Maintaining your system
Module 10: Securing your system & data
Course Duration:
From the day you purchase the course, you will have 12 months access to the online study platform. As the course is self-paced you can decide how fast or slow the training goes, and are able to complete the course in stages, revisiting the training at any time.
Method of Assessment:
At the end of the course, you will have one assignment to be submitted (you need a mark of 65% to pass) and you can submit the assignment at any time. You will only need to pay £19 for assessment and certification when you submit the assignment. You will receive the results within 72 hours of submittal, and will be sent a certificate in 7-14 days if you have successfully passed.
Certification:
Successful candidates will be awarded a certificate for Windows 7.
Presenter information:
Erin A. Olsen has been spreading her enthusiasm and vision for the power of desktop technology since 1994 to more than 37,000 people in seven countries. Since founding PCKeys Technology Solutions, she has authored more than 36 CBT titles, developed hundreds of courses and effectively presented to thousands. When Erin started her technology career, the PC was fairly new. Windows 3.1 was just coming out so she had to find ways to explain this new technical environment in terms non-technical people could understand. Her illustrations and explanations did and continue to do so today in fundamental to advanced topics. Erin combines her formal education in information technology and education with an emphasis in instructional design and technology (B.I.T., M.Ed.), with her technical expertise, real-world experience and understanding of adult learning to present these technical topics in an easy-to-understand, easy-to-apply and fun manner using relatable examples and analogies. Erin's unique combination of personality and skills allow her to provide an enhanced learning experience for all that is effective, engaging and memorable.
---
Athlone, Westmeath, Dublin, Ireland
| | |
| --- | --- |
| Course Code | S 0357 |
| College Name | Study 365 |
| Course Category | Computers & IT (Information Technology), Windows |
| Course Type | Online Learning |
| Course Qualification | CPD |
| Course Location | Athlone, Westmeath, Dublin, Ireland |
| Course Fee | 22 |
| Course Duration | 365 Days |
| Entry Requirements | Learners must be age 16 or over and should have a basic understanding of the English Language, numeracy, literacy, and ICT. |
| Career Path | • Office work • Business • Business ownership • Administration |
Course Provider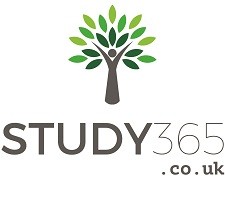 New Broad Street House, 35 New Broad Street, London. EC2M 1NH, United Kingdom, Cavan, United Kingdom
Make Enquiry
Please insert your contact details and any additional information you require and we will forward your request to Study 365.
Map
Study 365
New Broad Street House, 35 New Broad Street, London. EC2M 1NH, United Kingdom, Cavan, United Kingdom