Course Description
Microsoft Office 2016 Fast
Microsoft Office is a globally recognisable suite of applications. This course is unique in its concept as its specifically designed for those who already have knowledge of Word, Excel and PowerPoint 2010 or 2013, who are now looking to quickly gain skills in the use of the 2016 programmes.
Its a flexible short course, taking around 6 hours to study, which can be studied online or in one of our training centres. As always, our training is self-paced so you can opt to work through the whole course in just one day or break it down into smaller study sessions; whatever works best for you.
Along with the online learning guidance, youll have an ebook to utilise alongside the course. Each module focusses on a different programme and helps you navigate the updated interface of each programme and learn about the new features. Here is an overview of whats included in each module: –
Module One: the Microsoft Word 2016 interface, backstage view, tell me what you want to do, smart lookup, inserting shapes, ink equations, sharing and collaboration, improved version history.
Module Two: the Excel 2016 interface, people graph, one click forecasting, using the new chart types, using the get and transform group, one click forecasting, 3D maps, pivot table enhancements, multi-select slicer.
Module Three: the PowerPoint 2016 interface, ink tools, new chart types, screen recording, the morph transition, PowerPoint designer.
---
For information about Pitman Training Centre (Wexford), please visit our college page on
www.nightcourses.com
by clicking
here
.
Course Provider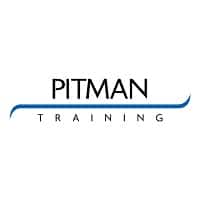 Pitman Training Centre Wexford, Unit 10, Westpoint Business Park, Clonard, Wexford, Republic of Ireland
Make Enquiry
Please insert your contact details and any additional information you require and we will forward your request to Pitman Training Centre (Wexford).
Map
Pitman Training Centre (Wexford)
Pitman Training Centre Wexford, Unit 10, Westpoint Business Park, Clonard, Wexford, Republic of Ireland