Course Description
For those who have a basic grounding in Microsoft Excel, this course will provide you with the knowledge and skills to use MS Excel at an advanced level.
To get the most out of this course, you will need to have completed our entry-level Microsoft Excel course or have the equivalent experience of this extremely popular software.
You can also be confident that youll possess the top skills being sought by employers.
Youll also have the powerful Pitman Training name on your CV, as a quality mark of achievement. To continue your training, we'd urge you to look at our other Microsoft Office courses, or our Microsoft Office Plus Diploma.
What is included in this course?
Course content will depend on which version of Microsoft Office you want to study, 2010 or 2013.
Whichever version you study, youll become confident in a range of Excels more sophisticated features including using AutoFill, creating and working with tables, using/hiding worksheets, custom formats; defining, using and managing named ranges; using conditional formatting and filtering data; recording and running macros; summarising data, database functions and pivot tables; using data across worksheets, switching between workbooks and workbook templates; worksheet, file and cell properties and using Excels statistical functions.
---
For information about Pitman Training Centre (Kerry), please visit our college page on
www.nightcourses.com
by clicking
here
.
Course Provider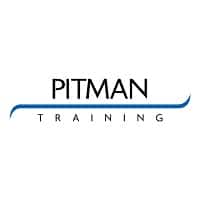 2nd Floor, Davcon Building, Monavalley Business Park, Kerry, Republic of Ireland
Make Enquiry
Please insert your contact details and any additional information you require and we will forward your request to Pitman Training Centre (Kerry).
Map
Pitman Training Centre (Kerry)
2nd Floor, Davcon Building, Monavalley Business Park, Kerry, Republic of Ireland