Course Description
Microsoft Excel 2016 Advanced
Microsoft Excel 2016 Advanced
Course Description
Created by a highly skilled professional, this course will guide learners through Microsoft Excel 2016. This computer program is commonly used in the world of work, so no matter what industry you hope to break into, this course will give your CV a boost. Whether you're someone who is already working, or if you're just starting out, this course is packed with useful information to help you succeed
This course covers advanced level functions of Microsoft Excel, such as data validation, slicers and timelines, and the running a macro. If you're someone who has used Excel before, but you don't know how to get the most out of it, then this course is for you. So, become a master of Excel with 1Training today.
Our learning material is available to students 24/7 anywhere in the world, so it's extremely convenient. These intensive online courses are open to everyone, as long as you have an interest in the topic! We provide world-class learning led by IAP, so you can be assured that the material is high quality, accurate and up-to-date.
What skills will I gain?
Understand how to work with text functions
Understand how to create Macros
Learn how to protect worksheets & workbooks
Understand how to use the MATCH & INDEX Functions
Learn how to apply data validation
Are there any course benefits?
Gain an accredited UK qualification
Access to excellent quality video tutorials
Learners will be eligible for a TOTUM Discount Card
Excellent tutor support Monday-Friday
One year's access to the course
Support by phone, live chat, and email
Join a friendly online learning platform
How will I be assessed?
At the end of the course learners will take an online multiple choice question assessment test. This online multiple choice question test is marked automatically so you will receive an instant grade and know whether you have passed the course.
Those who successfully pass this course will be awarded a free e-certificate, and only need to pay £19 for your printed certificate.
What Certification am I going to receive?
If you pass the exam successfully then you will be awarded a Microsoft Excel 2016 Advanced certificate.
Course Curriculum Total Units : 23
1: TEXT FUNCTIONS
2: DATE & TIME FUNCTIONS
3: UNDERSTANDING THE FUNCTIONS
1. Recap
2. Nested IF with =MAX() Function
3. Max & Ifs – & And & OR Using If Function
4. Nested IF with multiple Ifs
5. IF functions with =AND() & =OR() functions
4: WORKING WITH VLOOKUP
1. VLOOKUP To find the nearest match
2. VLOOKUP To find an exact match
5: MATCH & INDEX FUNCTIONS
6: DATA VALIDATION
7: PROTECTING WORKSHEETS & WORKBOOKS
8: WORKING WITH TEMPLATES
9: EXPLORING PIVOT TABLES
1. Creating, rearranging and updating a Pivot Table
2. Filtering and grouping data in a Pivot Table
3. Slicers and timelines
4. Creating a Pivot chart
10: HOW TO WORK WITH A MACRO?
1. Recording a macro in a macro-enabled workbook (using relative references)
2. Running a macro and assigning it to objects
3. Editing and deleting a macro
11. CONCLUSION
---
| | |
| --- | --- |
| College Name | 1 Training |
| Course Category | Computers & IT (Information Technology), Microsoft Excel |
| Course Type | Online Learning |
| Course Location | Dublin, Ireland |
| Course Fee | 18 |
| Entry Requirements | • You must be 16 or over • You should have a basic understanding of English, Maths and ICT • You will need a computer or tablet with internet connection (or access to one) |
| Career Path | • Office Administrator (average UK salary according to payscale.com: £17,207) • Receptionist (average UK salary according to payscale.com: £15,950) • PA (average UK salary according to payscale.com: £27,453) • Office Assistant (average UK salary according to payscale.com: £16,100) • Executive Assistant (average UK salary according to payscale.com: £30,606) |
Course Provider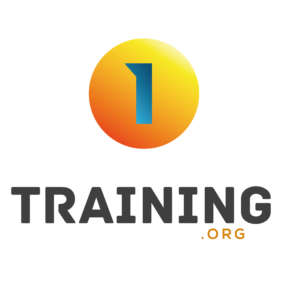 63/66 Hatton Garden, 5th Floor, Suite 23, London. EC1N 8LE, Dublin, United Kingdom
Make Enquiry
Please insert your contact details and any additional information you require and we will forward your request to 1 Training.
Map
1 Training
63/66 Hatton Garden, 5th Floor, Suite 23, London. EC1N 8LE, Dublin, United Kingdom