Course Description
Microsoft 70-698 – Installing and Configuring Windows 10 – Live Practice Lab
Overview:
Would you like to achieve an excellent online accredited Microsoft qualification, which will demonstrate a high level of skill and knowledge? Look no further than this fantastic 70-698 Installing and Configuring Windows 10 Practice Lab course.
Microsoft Practice Lab courses demonstrate a high level of skill, and have been expertly created for IT professionals who hope to become certified. To gain a Microsoft certification, you'll need to take a theory course, and a Practice Lab course. This Global Edulink 70-698 Practice Lab will provide excellent training which will guarantee your success in your chosen exam. For those hoping to take the 70-698 exam, this Practice Lab is a must.
The 70-698 Practice Lab will provide you with the necessary platform to gain hands on skills in installing and configuring Microsoft Windows 10. By completing the Practice Lab Lab tasks you will improve your practical skills in implementing Windows, configuring and supporting core services and managing and maintaining Windows 10.
Learning with Global Edulink has many advantages. The course material is delivered straight to you, and can be adapted to fit in with your lifestyle. It is created by experts within the industry, meaning you are receiving accurate information, which is up-to-date and easy to understand.
This course is comprised of professionally narrated e-Learning modules, interactive quizzes, tests and exams. All delivered through a system that you will have access to 24 hours a day, 7 days a week for 365 days (12 months). An effective support service and study materials will build your confidence to secure your qualification.
Course Curriculum
Module 01: Implementing Virtual Hard Disk Boot and Windows PE
Module 02: Understanding Windows ICD and Licensing
Module 03: Implementing Windows 10 Main Features
Module 04: Understanding Windows Media Creation Tool and Other Features
Module 05: Managing Windows 10 User Interface
Module 06: Installing Device Drivers
Module 07: Managing Device Drivers
Module 08: Implementing Storage Spaces
Module 09: Configuring Disk Partitions and VHDs
Module 10: Implementing Homegroups
Module 11: Managing Printers and File System Security
Module 12: Managing Windows Updates
Module 13: Monitoring Windows System Performance
Module 14: Managing Authorization and Authentication
Module 15: Managing Windows Event Logs
Module 16: Configure Advanced Management Tools
Module 17: Configure Networking
Module 18: Configuring Remote Assistance
Module 19: Managing Windows Apps
Module 20: Managing Windows with Remote Admin Tools
Module 21: Configure System and Data Recovery
Module 22: Configuring Virtual Private Networks
As part of this Practice Lab course, you will
Complete exam based practical tasks
Experience realistic problems which will prepare you for work
Develop practical skills
Use real equipment
Have access to the latest industry technologies
Course Objectives
Implement Windows (30–35%)
Configure and Support Core Services (30–35%)
Manage and Maintain Windows (30–35%)
Course Benefits
Gain an accredited Microsoft qualification
Access to excellent quality video tutorials
Learners will be eligible for an NUS Discount Card
One year's access to the course
Support by phone, live chat, and email
Join a friendly online learning platform
Method of assessment
At the end of the course, learners will be assessed by an official exam. Please note that we do not provide the official exam, which you will need to purchase separately.
Recommended Experience
Candidates for this exam are IT professionals who perform installation, configuration, general local management and maintenance of Windows 10 core services. Candidates may also be exposed to some enterprise scenarios or cloud-integrated services.
Certification
Successful learners will be awarded a 70-698 Installing and Configuring Windows 10 certificate.
Awarding Body
Whether you're an established IT professional or are new to the field, Microsoft online IT training from Global Edulink will give you the expertise you need in a specific product or technology. When you learn from Global Edulink Microsoft Certified Trainers, you can be confident that what you'll learn will be accurate, complete and up to date. Microsoft Certifications supplied by Global Edulink will take you from the start of your career to its pinnacle. These certifications will increase your visibility, differentiate you from your peers, and validate your knowledge and skills.
---
Athlone, Westmeath, Dublin, Ireland
| | |
| --- | --- |
| College Name | Global Edulink |
| Course Category | Computers & IT (Information Technology), Windows |
| Course Type | Online Learning |
| Course Location | Athlone, Westmeath, Dublin, Ireland |
| Course Fee | 89 |
| Course Duration | 365 Days |
| Entry Requirements | Learners should be age 16 or over and must have a basic understanding of Maths, English, and ICT. |
| Career Path | Upon successful completion of the 70-698 Installing and Configuring Windows 10 course, you could go on to study other Microsoft professional qualifications. Alternatively, you could begin working as an IT professional, and could become any of the following: Systems Engineer (average UK yearly salary according to payscale.com: £30,519) Customer Support Engineer (average UK yearly salary according to payscale.com: £26,176) Windows Server Administrator (average UK yearly salary according to payscale.com: £30,164) Network Engineer (average UK yearly salary according to payscale.com: £30,354) Systems Analyst (average UK yearly salary according to payscale.com: £30,281) |
Course Provider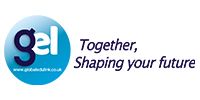 CityPoint, 1 Ropemaker Street, London, EC2Y 9HU, Dublin, United Kingdom
Make Enquiry
Please insert your contact details and any additional information you require and we will forward your request to Global Edulink.
Map
Global Edulink
CityPoint, 1 Ropemaker Street, London, EC2Y 9HU, Dublin, United Kingdom