Course Description
Managing the Performance of Staff
Performance management is a process which contributes to the effective management of individuals and teams in order to achieve high levels of organisational performance. As such, it establishes a shared understanding about what is to be achieved and an approach to leading and developing people which will ensure that it is achieved.   Remote working (or a blended approach of time in the office and time working remotely) presents managers with particular challenges in terms of managing performance and collaborative engagement.
This Managing the Performance of Staff workshop will be of benefit to:
Section Heads and Line Managers
HR Practitioners
Newly appointed Supervisors
Those involved in on-going Staff appraisal
On completion of this Managing the Performance of Staff workshop, participants will:
Have gained a comprehensive overview of the nature and purpose of performance management and in particular appraisal/review meetings;
Know how to set SMART objectives, goals and targets with individual staff;
Know how to plan and prepare for regular review / appraisal meetings;
Have a clear understanding of the necessary skills of review through scenarios;
Have identified pitfalls to be avoided to ensure a meaningful worthwhile meeting.
During the Managing the Performance of Staff Workshop there will be a focus on:
The purpose of performance review / performance appraisal within a performance management and development context;
The importance of setting and agreeing SMART objectives, goals and targets appropriate to the employee and their agreed manner of working;
The importance of reviewing performance and addressing underperformance;
The importance of linking personal development plans for staff to new opportunities for the team;
How to give constructive feedback (either face to face or on-line) to maximise productivity;
How to manage review meetings i.e. planning and execution (either face-to-face or on-line);
Understanding of the skills needed to engage collaboratively with staff (either face-to-face or on-line) in-line with their working practices such as:

Active listening/empathetic listening;
Gaining commitment & agreement to objectives and goals;
Giving & receiving feedback constructively;
Effective questioning and reflecting back;
Assertiveness;
Coaching and mentoring to support employee growth and development;
Identifying the pitfalls to be avoided which can damage the working relationship.
The Managing the Performance of Staff workshop has been modified for online delivery and will consist of 2 x 2.5 hour sessions on scheduled dates.  It will be delivered remotely via MS Teams and facilitated by a subject matter expert.
Scheduled Course Dates include:
14 January 2021
17 February 2021
26 March 2021
29 April 2021
---
Ballsbridge, Dublin, Ireland
For information about Institute of Public Administration, please visit our college page on
www.nightcourses.com
by clicking
here
.
Course Provider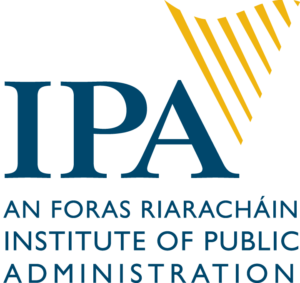 01 668 9135
57-61 Lansdowne Road,, Ballsbridge, Dublin, Ireland
Make Enquiry
Please insert your contact details and any additional information you require and we will forward your request to Institute of Public Administration.
Map
Institute of Public Administration
57-61 Lansdowne Road,, Ballsbridge, Dublin, Ireland