Course Description
Managing the Individualised Service – HEA Initiative/Government funded module
NOTE: The College wishes to fill as many of the free places as possible and is still accepting applications on a first come first served basis for some of the courses. We are still operating a late list in case of any last minute cancellations over the coming days/weeks. Please make your application today and we will revert early next week to confirm if there is a place for you.
The 1 remaining course is:
Management of the Individualised Service
Managing the Individualised Service
The aim of this module is to equip participants with the skills and knowledge needed to evaluate the design and delivery of the individualised service and to review their own organisation in respect to its effectiveness in delivering and progressing the individualised service. The student will also explore a number of models of service provision based on individualised funding.
On completion of this module participants will be able to:
1. Explain the concept of the individualised service.
2. Describe the elements of designing an individualised service with specific reference to service quality and person-centredness.
3. Illustrate the role of the manager in the design, planning, implementation and monitoring of an individualised service.
4. Give examples of a number of models of individualised funding, with a focus on the role of transitional funding.
5. Promote the values and objectives of individualised services to a wider audience.
The module is particularly relevant at present to people who work in or seek to work in services for people with disability/autism and services for older people. The need to re-configure services for these population groups in the light of Covid-19 restrictions has mandated the development of support/services designed around the needs of the individual using all of the community and family resources. This module will enable participants to undertake this task and equip them with the skills needed to do so.
About the HEA Initiative
The Open Training College (OTC) – in partnership with the Government of Ireland and the HEA – is offering modules to progress upskilling during the public health emergency.
Programmes are free of charge if you are unemployed, a homemaker returning to work or are in receipt of the Covid-19 unemployment payment at the time the programme begins.
If you are in employment, were previously self-employed or are a recent graduate, you may be eligible provided you meet the nationality/visa requirement and residence requirement. Project Management applicants will have to pay 10% of the fees (110 euro). The standard tuition fee for this course is €1,092. All other modules at Level 6 are free.
People in receipt of the Covid-19 Pandemic Unemployment Payment (PUP) or Jobseekers can apply for this course under the HEA initiative. Fees will be waived for these applicants.
---
| | |
| --- | --- |
| College Name | Open Training College |
| Course Category | Community Leadership, Education |
| Course Type | Online Learning |
| Course Qualification | Level 6 Higher Certificate |
| Course Location | Dublin, Ireland |
| Location Postcode | Dublin 9 |
| Course Start Date | 20th January 2021 |
| Course End Date | 3rd March 2021 |
| Course Fee | 0 |
| Course Duration | 6 Weeks |
| Course Times | Application deadline: 20/1/2021 Start Date: 20/01/2021 Online workshop (Zoom): 27/01/2021 Assignment Submission: 03/03/2021 |
| Awarding Body | QQI |
| Title of Awarding | Certificate in Managing the Individualised Service |
| Entry Requirements | Terms and Conditions - Candidates may apply for one or two courses. The maximum amount is two per person. - Students who are studying an accredited qualification at the OTC or elsewhere during the current academic year, are not eligible to apply for places on these HEA modular courses. - A valid PPS number is required. - A valid form of identification is required (copy of drivers licence or passport photo page) For Level 6 courses: applicants must be 23 years at time of application OR have successfully completed the Leaving Certificate/QQI/FET Level 5 Certificate. Documentary evidence is required. - For the level 7 course, Project Management, applicants must be 23 years at time of application OR have successfully completed at least a Level 6 QQI/FET Certificate. Documentary evidence is required. - A completed Employer Verification Form is required to be uploaded for those applicants who are Employed. - International applicants must provide appropriate documentary evidence of proficiency in English (i.e. IELTS 6.0). |
| Career Path | Progression possible to the Higher Certificate in Applied Management (Human Services) - HET level 6 award |
Course Provider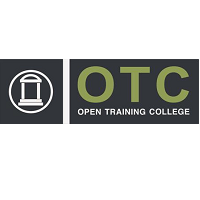 Prospect Hall, Willowfield Park, Goatstown, Dublin , D14 P9E4, Goatstown, Dublin, Republic of Ireland
Make Enquiry
Please insert your contact details and any additional information you require and we will forward your request to Open Training College.
Map
Open Training College
Prospect Hall, Willowfield Park, Goatstown, Dublin , D14 P9E4, Goatstown, Dublin, Republic of Ireland