Course Description
A great training programme for any aspiring manager. So, if you want to take the next step up, prove you have the skills to succeed and lead from the front, this is the diploma for you!
To be a great manager, you need to be able to motivate and inspire your team whilst juggling the complexities of helping to run a business and interpret complex financial information. So if youve been newly promoted into a managerial or team leader role, or youre looking to take your career to the next level, our Management Diploma will give you the skills needed to be highly effective. Youll have a great understanding of how to get the most out of your team, alongside learning everything you need to know to flourish in your role and drive your organisation forward.
The Management Diploma is one of a range of diplomas developed for the sole purpose of equipping newly appointed managers and team leaders with the essential skills theyll need to manage a team. Its also the ideal diploma if you want to take the next step up and prove you have the skills to succeed. Youll learn how a business works, gain essential accounts understanding, advanced IT skills, time management, leadership attributes and good communication in an organisation. Whats more, to complement your diploma, youll also have the option to add two elective courses, including Sage 50 Accounts, Marketing Principles and Practices, HR and Microsoft Excel Expert to name just a few.
---
| | |
| --- | --- |
| College Name | Pitman Training Centre (Kerry) |
| Course Category | Business, Management Skills |
| Course Type | Blended Learning - Mix of Classroom & Online |
| Course Qualification | Diploma |
| Course Location | Tralee, Kerry, Ireland |
| Course Fee | POA |
| Course Duration | Approx 230 hours |
| Course Times | Flexible: Full-time and part-time hrs available. day or evening |
| Awarding Body | Pitman |
| Career Path | If you're aspiring to a supervisory, team leader or management-type job, this is a great diploma to give you well-rounded skills. Who know, from here why not aim high and work towards Senior Management or even Director level positions! |
For information about Pitman Training Centre (Kerry), please visit our college page on
www.nightcourses.com
by clicking
here
.
Course Provider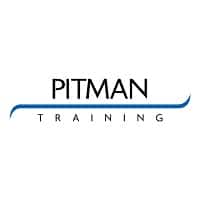 2nd Floor, Davcon Building, Monavalley Business Park, Kerry, Republic of Ireland
Make Enquiry
Please insert your contact details and any additional information you require and we will forward your request to Pitman Training Centre (Kerry).
Map
Pitman Training Centre (Kerry)
2nd Floor, Davcon Building, Monavalley Business Park, Kerry, Republic of Ireland