Course Description
Level 3 Award in Education and Training – AET (Formerly PTTLS)
Course Description:
Pearson BTEC Level 3 Award in Education and Training – AET (Formerly PTTLS)
Our Level 3 Award in Education and Training is a great way to get into teaching.
Teachers play a crucial role in society and can have a huge impact on the lives of their students, making it a worthwhile career. Not only is it a highly satisfying job, it is a profession which is in huge demand at the moment. If you want to make a difference in the world, this is the course for you. It is suitable for those already working in education hoping to gain formal recognition of their skills, and for those with no teaching experience.
This training course will start off by enlightening you on the role, responsibilities and duties of a teacher. You will understand the importance of your presence in the life of students and on how to make a positive change in them using your teaching authority. Inclusive teaching and learning is a very important concept in an educational setting. Therefore, this course has also made it possible for you to learn about it, along with an insight into assessing students and their work.
After the training session, you will be required to perform micro teaching, so that the tutors can assess your teaching skills and to work on the areas you need improvement.
Course Curriculum Total Units : 33
MODULE 1 – ROLES AND RESPONSIBILITIES
Understand the teaching role and responsibilities in education and training
Understand ways to maintain a safe and supportive learning environment
Understand the relationship between teachers and other professionals in education and training
MODULE 2 – INCLUSIVE TEACHING AND LEARNING
Understand inclusive teaching and learning approaches in education and training
Understand ways to create an inclusive teaching and learning environment
Be able to plan inclusive teaching and learning
Be able to deliver inclusive teaching and learning
MODULE 3 – UNDERSTANDING ASSESSMENT
Understand types and methods of assessment used in education and training
Understand how to involve learners and others in the assessment process
Understand the role and use of constructive feedback in the assessment process
Understand requirements for keeping records of assessment in education and training
What skills will I gain?
Candidates will learn:
The role of a teacher
Various learning and teaching approaches
How to plan lessons to an advanced level
The attributes and expectations of a great teacher
How to deliver engaging lessons
How to motivate pupils
How to understand roles, responsibilities and relationships in education
About assessments in education and training
What is the target audience?
Anyone hoping to work in, or already working in the following areas:
Teacher & Trainer
Consultant
Tutors & Instructors
Headmasters
Education consultants
Education providers
Office clerk & Administration Assistant
Educational Psychologist
Lecturer or Classroom assistant
Method of Assessment:
Learners must complete:
Three written assignments
One micro teaching session (which can be submitted as a recorded video)
All assignments should be submitted via the online portal within four months of the course start.
Additionally, £99 (Inc. VAT) is charged for your assessment and certificate. You need to pay this when you are submitting your assessments only (It is not required to pay initially when you are registering). This payment can be paid in installments when you are submitting your assessments.
What Certification am I going to receive?
Successful candidates will be awarded Level 3 Award in Education and Training from Pearson BTEC.
Awarding body
Pearson BTEC is a multinational leading company that has set the bar in providing high quality educational services. It firmly believes that learning is the key to improving one's opportunities in life and is continually improving its services to enhance the learning experience. Pearson collaborates with leading educational organisations to offer learners' content, curricula, assessment and training. A certificate from this body will bring you out as a highly marketable candidate within a desired industry.
---
| | |
| --- | --- |
| College Name | 1 Training |
| Course Category | Adult Training and Development, Education |
| Course Type | Online Learning |
| Course Qualification | Level 3 Certificate |
| Course Location | Dublin, Ireland |
| Course Fee | 10 |
| Entry Requirements | Learners must be 19 or over, and should have a basic understanding of the English Language, numeracy, literacy and ICT. In order to qualify for the program (Awarding Body Registration) you will need to make the payment of £60 (Inc. VAT) and submit a completed application form which will be provided to you. This form should be provided to us within a month of enrolment along with the following; Proof of educational qualifications You will need to provide a copy of an identification document, such as a passport or driving licence. |
Course Provider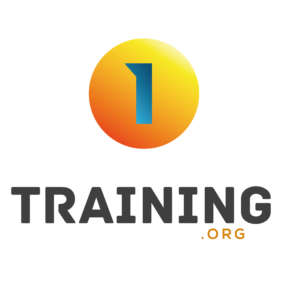 63/66 Hatton Garden, 5th Floor, Suite 23, London. EC1N 8LE, Dublin, United Kingdom
Make Enquiry
Please insert your contact details and any additional information you require and we will forward your request to 1 Training.
Map
1 Training
63/66 Hatton Garden, 5th Floor, Suite 23, London. EC1N 8LE, Dublin, United Kingdom