Course Description
Legal Secretary – Civil Litigation in Ireland
This four-part legal secretary course begins with an introduction to civil litigation and moves on to the claim form and particulars of claim. Your pursuit of legal secretary knowledge continues with filing and serving the claim form and the admission, defence and counterclaim procedures via the District, Circuit and High Courts.
Like all our legal secretarial courses, this one allows you to learn at your own pace, with one-on-one support from an experienced course advisor. Youll also get the most respected name in secretarial training on your CV – Pitman Training and a personalised workbook to keep for reference.
Whats more, we can also provide alternatives with both Scottish Law and English Law versions of this course. So if moving to the UK, you can be confident that wherever you work, youve chosen the very best training.
Your next step should be to progress to our courses in audio transcription, shorthand or other specialist secretarial legal courses to enhance your unique skill-set even further. The full Legal Secretarial Diploma is the most prestigious one we offer, which can lead to a very rewarding career.
---
For information about Pitman Training Centre (Kerry), please visit our college page on
www.nightcourses.com
by clicking
here
.
Course Provider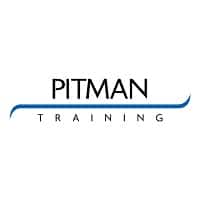 2nd Floor, Davcon Building, Monavalley Business Park, Kerry, Republic of Ireland
Make Enquiry
Please insert your contact details and any additional information you require and we will forward your request to Pitman Training Centre (Kerry).
Map
Pitman Training Centre (Kerry)
2nd Floor, Davcon Building, Monavalley Business Park, Kerry, Republic of Ireland