Course Description
Leading and Managing Projects – Level 9
Poor planning leads to poor performance. Project management skills ensure time and money is saved, improves communication and ultimately leads to better decisions being made.
This standalone postgraduate module is ideal to study individually to gain specialist academic, professional and technical knowledge and skills in project management. It also provides a flexible progression route where you can combine with other qualifications to complete an MBA.
Specifically, the aim of the course is:
To demonstrate self-direction and originality in tackling and solving problems and to apply the principles and practices of project management critically and autonomously at professional level.
To deal with complex issues analytically, systematically and creatively, make evaluative judgements in the absence of complete data and communicate their conclusions clearly to specialist and non-specialist audiences.
Upon the successful completion of this module, the student should be able to demonstrate the ability to:
Demonstrate a systematic, extensive and comparative knowledge and understanding of a number of advanced and emerging issues in project management as a whole and its links to specialist aspects and the potentially positive contribution that intervention can make to aid an organisation's ability to achieve and sustain competitive advantage through effectively managing change and embracing  innovation;
Critically evaluate external and/or internal influences that impact upon an organisation's ability to serve and bring about outstanding customer service, product and service innovation.
Apply contemporary project management techniques and tools effectively to progress projects from initial idea to the presentation of persuasive, pertinent and actionable reports.
Demonstrate a systematic, extensive and comparative knowledge and understanding of a number of advanced and emerging issues in research methods and project management techniques and their relevance to different projects; data collection and handling, evaluation of the strengths and weaknesses of each and identification of the circumstances in which they might be used.
Course Structure
1 module, 12 weeks duration, one evening per week 6:30 to 9:30 pm with an induction event.
Equivalent to level 9 on the Irish National Framework of Qualifications (Level 7 on the Framework for Higher Education Qualifications (FHEQ) UK.
This Module is the credit equivalent of 10 ECTS (or 20 CATS), recognised internationally.
Course Content
Indicative content
Project Management Tools and Techniques, including PRINCE 2
Change Management
Controlling Projects
Research Methodologies
PID Planning & Research Ethics
Report Writing and Presentations
Pitching for a project
Experience virtual learning
IBAT is now offering 100% interactive learning via virtual classrooms, all at an affordable price. We're adapting along with the rest of the world, to the new normal. With an increasing shift towards online learning and as jobs become harder to find, now is the time to take initiative and upskill by gaining a diploma from the comfort of your own home.
Benefit from live sessions with our expert tutors who are teaching in real-time and can therefore engage with you directly. Seize this opportunity to boost your prospects and stay ahead of the competition.
---
| | |
| --- | --- |
| College Name | IBAT College, Dublin |
| Course Category | Business, Project Management |
| Course Type | Classroom Based |
| Course Qualification | Professional Qualification |
| Course Location | Dublin, Ireland |
| Location Postcode | Dublin 2 |
| Course Start Date | 17th February 2021 |
| Course End Date | 12th May 2021 |
| Course Fee | 1,800 |
| Course Duration | 12 weeks |
| Course Times | Wednesday Evenings, 6.30pm - 9.30pm |
| Entry Requirements | This module has been designed for Continuing Professional Development in business administration and management. Applicants are expected to have appropriate experience in management or relevant employment. Alternatively graduates with at least second-class honours in an Honours degree (Level 8) can be admitted. For those who have not been educated through English, a demonstrated proficiency such as an IELTS score of 6.0, with at least a 5.5 in all components is required. Contact one of our admissions team who can guide you through the application process. |
| Career Path | This accredited module is worth 10 ECTS and can be used to build up towards an MBA. Students who successfully complete this module may either enrol directly onto the MBA - Masters of Business Administration programme where they will need to take a further 80 ECTS (5 modules and a dissertation) or take another module which can be used to progress to the MBA. |
Course Provider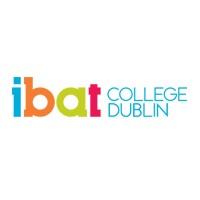 16-19 Wellington Quay, Dublin, Republic of Ireland
Make Enquiry
Please insert your contact details and any additional information you require and we will forward your request to IBAT College, Dublin.
Map
IBAT College, Dublin
16-19 Wellington Quay, Dublin, Republic of Ireland