Course Description
ISO 9001:2015 Foundation (QMS) (Virtual)
The aim of this one-day course is to provide delegates with the skills and prior knowledge needed to complete the IRCA Internal QMS Auditor training course and IRCA QMS Lead Auditor/Auditor training course. It is also useful for an introduction for anyone involved in the development, implementation and management of an ISO 9001:2015 management system.
Participants achieve the following learning outcomes from the programme:
Define "quality".
Explain the purpose and intent of the ISO 9000 series of standards
Describe the ISO 9001:2015 requirements and the concepts of quality management and the relationship between quality management and customer satisfaction
Understand commonly used quality management terms and definitions, as given in ISO 9000:2015
Explain the relationships between the clauses of ISO 9001:2015
Have a knowledge of management systems through the Plan-Do-Check-Act cycle
Describe the potential business benefits of the process approach used in quality management and having a formal Process Based Quality Management System
Understand how ISO 9001 provides the ideal basis for an Integrated Management System
Understand the context of their organisation with respect to quality management.
Determine quality risks and opportunities relevant to their organisation.
---
Course Provider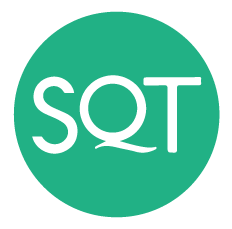 (061) 339041
Callan Centre Castletroy, National Technology Park, Various Locations around Dublin, Dublin, Republic of Ireland
Make Enquiry
Please insert your contact details and any additional information you require and we will forward your request to SQT Training Ltd.
Map
SQT Training Ltd
Callan Centre Castletroy, National Technology Park, Various Locations around Dublin, Dublin, Republic of Ireland