Course Description
Interpersonal Communications
One of several communication courses offered by Pitman Training, this course tackles a core skill thats often in demand particularly if youre looking for promotion, additional responsibility or to broaden your opportunities.
Moving you on from basic communication skills, this course considers key communication areas in depth to help you become more confident in the workplace as well as more effective.
Interpersonal Communications lasts between 20 – 30 hours and is provided in an e-learning format so you can learn at home, at a pace to suit you. Every Pitman Training centre also has Course Advisors, so there is always additional support on hand should you feel it necessary.
The course is highly practical in nature it is packed with hints and tips to solve real-life work problems including quizzes to help reinforce your learning as you go.
---
For information about Pitman Training Centre (Kerry), please visit our college page on
www.nightcourses.com
by clicking
here
.
Course Provider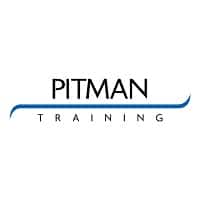 2nd Floor, Davcon Building, Monavalley Business Park, Kerry, Republic of Ireland
Make Enquiry
Please insert your contact details and any additional information you require and we will forward your request to Pitman Training Centre (Kerry).
Map
Pitman Training Centre (Kerry)
2nd Floor, Davcon Building, Monavalley Business Park, Kerry, Republic of Ireland