Course Description
InDesign CC Masterclass Part 2
Overview
Adobe InDesign is a desktop publishing application developed by Adobe systems. Adobe InDesign is a part of Adobe systems' creative suite and can be used for typesetting purposes as well. Adobe InDesign can be used to design brochures, posters, flyers, magazines, books and newspapers. Adobe InDesign can be collaborated with Adobe digital publishing suite in order to create content for devices such as tablets and IPads as well. Microsoft InDesign is an application mainly used by organizations for its marketing purposes. The many creative and attractive features available in InDesign makes it a sought after desktop publishing application in the marketing world.
Marketing employees in the modern world have started to get trained on Adobe InDesign in order to have a strong grip on the marketing of the organization. This approach is backed by organizations as well as it helps in cutting down the cost incurred to hire external designing agencies. Therefore, if you possess the relevant knowledge and training in Adobe InDesign, there is a higher possibility for you to kick start a successful career in the marketing field. This course will also aid you if you are planning on starting a career in the creativity field or if you are already a creativity professional yourself. This course is the next stage of InDesign CC Masterclass part 1 and will train you on all the advanced features of Adobe InDesign. By the time you've completed this online course, you will have mastered all the advanced options InDesign has to offer.
Course Curriculum
01: Compositional Techniques
02: Mastering Styles
03: Advanced Text Features
04: Handling Assets
05: Long Documents
06: Preparing For Print
07: Interactive Document Formats
08: Conclusion
Learning outcomes
Working with layers, text wrap, and masking.
Working with styles, GREP, formatting options, CC Libraries, text reflow, print previews, online publishing, and so much more.
Access duration
The course will be directly delivered to you, and you have 12 months access to the online learning platform from the date you joined the course.  The course is self-paced and you can complete it in stages, revisiting the lectures at any time.
Who is this course aimed at?
Students
Job seekers
Employees in the creativity career
Anyone interested in learning Adobe InDesign
Method of assessment
At the end of the course, you will have one assignment to be submitted (you need a mark of 65% to pass) and you can submit the assignment at any time. You will only need to pay £19 for assessment and certification when you submit the assignment. You will receive the results within 72 hours of submittal, and will be sent a certificate in 7-14 days if you have successfully passed.
Certification and awarding body
Those who successfully complete the course will be awarded the InDesign CC Masterclass – part 2 certificate by CPD & iAP. The qualification will make you valuable to employers, and your motivation at gaining new skills will be recognised.
Tutor info
Martin is a Certified Adobe Design Master and Instructor. He has worked as a designer with companies like Disney, Warner Brothers, Cartoon Network, Sony Pictures, Mattel, and DC Comics. He is currently working in London as a designer and instructor as well as providing a range of services, from live online training to consultancy work, to individuals worldwide.
Martin's Motto "Do not compare yourself to your role models. Work hard and wait for the moment when others will compare them to you"
Other benefits
Written and designed by the industry's finest expert instructors with over 15 years of experience
Repeat and rewind all your lectures and enjoy a personalised learning experience
Unlimited 12 months access from anywhere, anytime
Save time and money on travel
Learn at your convenience and leisure
Eligible for a NUS discount card
Free Career Support Service
25% Discount on personal Statement and covering letter writing service
Free Access to Over 150 courses for 2 days (48 hours)
Free access to course before you purchase (For selected courses only)
---
Athlone, Westmeath, Dublin, Ireland
| | |
| --- | --- |
| Course Code | S 0894 |
| College Name | Study 365 |
| Course Category | Computers & IT (Information Technology), graphic design |
| Course Type | Online Learning |
| Course Qualification | CPD Certificate |
| Course Location | Athlone, Westmeath, Dublin, Ireland |
| Course Fee | 33 |
| Course Duration | 365 Days |
| Entry Requirements | Learners must be age 16 or over and should have a basic understanding of the English Language, numeracy, literacy, and ICT. |
| Career Path | • Senior marketing manager – £48,261 per annum • Graphic design manager – £21,865 per annum • Art director – £36,123 per annum • Senior graphic designer – £30,156 per annum |
Course Provider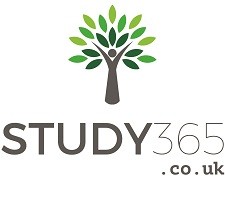 406 White Horse Lane London E1 3FY., Dublin, United Kingdom
Make Enquiry
Please insert your contact details and any additional information you require and we will forward your request to Study 365.