Course Description
IASSC Lean Six Sigma Black Belt Certification + Official Exam
IASSC Lean Six Sigma Black Belt Certification + Official Exam
Course Description:
A Lean Six Sigma Black Belt has a thorough understanding of all aspects of the Lean Six Sigma Method including a high-level of competence in the subject matters contained within the phases of Define, Measure, Analyse, Improve and Control (DMAIC) as defined by the IASSC Lean Six Sigma Black Belt Body of Knowledge™. A Lean Six Sigma Black Belt understands how to implement, perform, interpret and apply Lean Six Sigma at an advanced level of proficiency.
Our learning material is available to students 24/7 anywhere in the world, so it's extremely convenient. These intensive online courses are open to everyone, as long as you have an interest in the topic! We provide world-class learning led by IAP, so you can be assured that the material is high quality, accurate and up-to-date.
This course is accredited by PEOPLECERT under the ATO of Brit Academy for Training Ltd (PeopleCert Partner ID: 4785)
---
What skills will I gain?
The basics and meanings of Six Sigma.
The general history of Six Sigma & continuous improvement.
The Lean Six Sigma five phases.
Six Sigma roles & responsibilities.
The voice of the customer, business and employee.
Problem solving strategies and techniques.
How to synchronise the supply chain for flexible operations.
How to lead Lean Six Sigma projects in any organisation.
---
What is the target audience?
Job hunters & School leavers
College or University student & graduates
Project team members & entry level project managers
Project manager & Project Coordinator
Project analyst & Project Consultant
Project engineers & Systems engineers
New or Temporary staff
Working Professionals or Internal Improvement leaders
Executives, Managers or Engineers
Green Belt holders
---
Course Curriculum
1. Organization Planning And Deployment
2. Leadership Skills
3. Organizational Process And Management
4. Team Working And Management
5. Define Phase
6. Measure Phase
7. Analyse Phase
8. Improve Phase
9. Control Phase
Exam Preparation And Key Concepts
---
How will I be assessed?
To become certified you must sit the IASSC Certified Black Belt official exam. This course includes Lean Six Sigma Black Belt official Exam, so you won't have to pay extra for it.
Exam details:
Proctored based exam
Multiple choice
150 questions per paper
580 marks required to pass (out of 750 available) – 70%
4 hours duration
Closed book
---
What Certification am I going to receive?
If you pass the exam successfully then you will be awarded an IASSC Certified Black Belt (ICBB).
---
| | |
| --- | --- |
| College Name | 1 Training |
| Course Category | Business, Business Management |
| Course Type | Online Learning |
| Course Location | Dublin, Ireland |
| Course Fee | 379 |
| Course Duration | 40 Hours |
| Course Times | You will have 12 Months access to your online study platform from the date you purchased the course. The course is self-paced so you decide how fast or slow the training goes. You can complete the course in stages revisiting the training at any time. |
| Awarding Body | State Examinations Commission |
| Entry Requirements | You must be 16 or over You should have a basic understanding of English and basic IT knowledge You will need a computer or tablet with internet connection (or access to one)It's recommended, but not required, that anyone sitting the Black Belt exam has some experience of Lean Six Sigma work experience and project application experience |
| Career Path | This certification allows you to fill a variety of positions, such as: Lean Six Sigma Consultant Lead Manufacturing Engineer Process Development Engineer Compliance Structural Engineer Reliability Engineer Operating System Specialist Senior IT Project Manager Warehouse Operations Manager Business Process Analyst Data Scientist Project Engineer Director, Performance Excellence |
Course Provider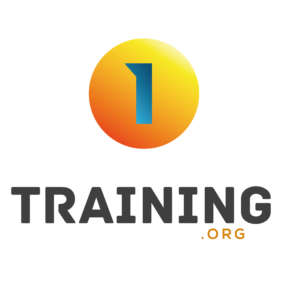 63/66 Hatton Garden, 5th Floor, Suite 23, London. EC1N 8LE, Dublin, United Kingdom
Make Enquiry
Please insert your contact details and any additional information you require and we will forward your request to 1 Training.
Map
1 Training
63/66 Hatton Garden, 5th Floor, Suite 23, London. EC1N 8LE, Dublin, United Kingdom